Registration Now Open for the FIRST-EVER Best of Europe Private Screening
Watch live or at your own pace. All live presentations will be archived.
In the Right Spots in Europe, You Can Retire in Style—in an Historic, Sun-Drenched Locale—for as Little as a $2,200 Month or Less
And We'll Show You How During the
First-Ever Best of Europe Private Screening.
Dear Reader,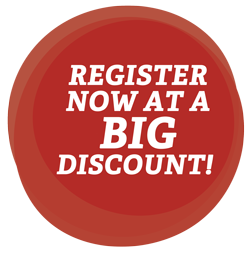 A warm, sunny climate…fresh, healthy food…friendly, helpful locals…welcoming expats…lots to keep you entertained, from sailing to cycling to concerts, galleries, world-class but affordable restaurants, and much more…
Portugal, Spain, Italy, France—they're all full of beautiful beaches and gorgeous, culturally rich historic cities and towns. They offer a high quality of life—yet the cost of living can be surprisingly low. For $2,200 to $3,000 a month, a couple can live rich. With $4,000 to $5,000 a month, you could live large.
Of course, you've heard of Paris, Florence, Barcelona and the like. But beyond those well-known metropolises, you have the rest of a vast continent—a treasure trove of time-worn towns and affable villages… secret islands and dramatic landscapes. These are spots where old traditions hold sway, costs are far lower than what you'll find in the best-known cities, the food and wine are excellent, the culture is rich, the history deep, and the pace of life is slow and civil.
If you're looking for an easy, relaxed, affordable retirement, here's just some of what Europe's best destinations offer:
Temperate four-season climate—From sunny Mediterranean coastal areas to the beautiful rolling green hillsides and fertile farmland, there's a perfect place for everyone.
Top-quality affordable healthcare—Europe's best destinations offer affordable national healthcare programs that rank well ahead of the U.S. when it comes to overall efficiency, says a recent Bloomberg report—critically important in this day and age.
And the really good news: In many European countries, with a resident visa, you can qualify for national health programs that provides comprehensive coverage, often no matter your age.
All the comforts of home—modern shopping malls and world-class hospitals. Reliable high-speed internet is available just about everywhere.
A built-in community of English-speaking locals and expats. You'll typically always find someone nearby that speaks English. No matter their official language, most all Europeans speak some English. It's taught in school from a young age. And you'll find a good number of Brits and other English speakers who have settled all around the EU.
Overall affordability—I've already mentioned this but it's worth stating again: In the best destinations in Europe, it's easy to live a very comfortably…even a café-society lifestyle…on a modest budget. Keep reading to see exactly what that means…
I'm Jackie Flynn, International Living publisher.
We'd like to show you how you can upgrade your life and live richer, happier, and worry-free in western Europe's best destinations. Best of all, you needn't leave your home to see how to make this happen.
Find Out if Europe is Right for You During the First-Ever
Best of Europe Private Screening
July 25-26
An Online "Participate from Anywhere" Event
You may not be able to travel to Europe right now, so we're doing something we've never done before: We're bringing Europe to you!
Use your time efficiently and JOIN US ONLINE to discover everything you need to know to determine if Europe is the ideal place for you.
And when you're able to travel there in person, you'll have all the knowledge and contacts necessary to move forward with confidence.
Join our team of experts gathering online for your comfort and convenience. Over two power-packed days they'll share advice, insights, and recommendations so you have the inside scoop on where—and how—to make your dreams of a new, better life in Europe come true. There's no more efficient—or enjoyable—way to jump-start your own European adventure than our first-ever Best of Europe Private Screening online event taking place July 25-26. You'll discover all sorts of good-value, culturally rich retreats where you can live well for $25,000 to $30,000 a year or even less.
Portugal—The World's # 1 Overseas Retirement Destination
Portugal offers a rugged coastline of cliffs, coves, and whitewashed windmills. Its Atlantic beaches resemble broad golden ribbons. Slumbering inland are historic castle towns. Small villages come surrounded by terraced olive groves, citrus orchards, and vineyards. Stone walls trail clouds of blue-mauve morning glory flowers…and wisteria drapes village homes.
This country comes in first as the world's best place to retire for 2020 in our International Living Annual Global Retirement Index—and it's with reason: Portugal is Europe's best-kept, best-value secret today—with first-world living for less. (Our correspondent there says her expenses fell to between 1/3 and 1/4 what they were in the U.S.)
A couple can easily live in a comfortable apartment, without a car, have funds for entertainment in addition to necessities, for as little as $2,200 a month. In beautiful Porto, for instance, one-bedroom rentals in town list from around $670.
As one pleased couple from Corpus Christi, Texas, that moved to Portugal's Atlantic coast put it, "We think that our current home found us, because it's the perfect match. With three-bedrooms, this private house is fully-furnished with plenty of antique decorations to enjoy. It also features gorgeous views of the green, rolling hills and farmland that surround it. And what we love the most is the price of $388 per month.
"And since we are living so affordably, we can afford to travel to other parts of Europe. We rang in the New Year on the border of France, outside of Geneva, Switzerland, enjoying a free stay thanks to housesitting.
"Continually, we have to remind ourselves just how lucky we are, retired early and living a dream life in Europe, on Portugal's stunning Atlantic Coast."
Of course, Portugal isn't the only place you can turn a European dream into reality (and do it on a modest budget)…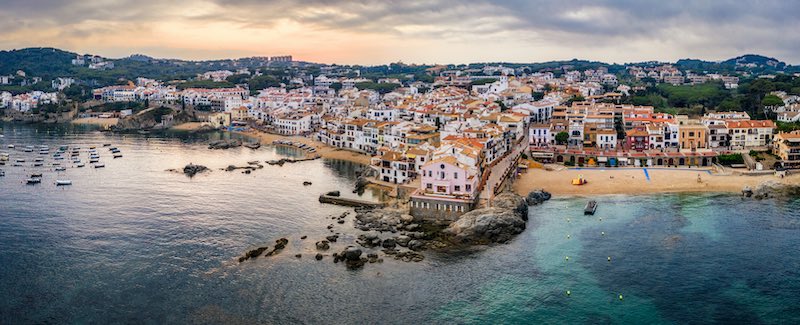 Life Is Good in Slow-Paced, History-Rich Spain
Spain offers you sophistication, charm, comfort. Imagine lingering into the wee hours over drinks in color-splashed cities…savoring scrumptious paella on a warm summer afternoon, the Mediterranean sparkling in the background…watching the moonlight play off the high walls of the thousand-year-old Alhambra…or sitting on a balcony in Seville overlooking the largest Gothic church in the world, sipping a chilled glass of cava…
In one Mediterreanean big-city-in-a-small-package, for example, the plazas are filled with medieval buildings and you can wander narrow, winding streets of residences with lovely neo-classical facades. You're right on the coast, yet you can rent a one-bedroom, one-bath place from $900 a month. A couple can retire comfortably in all sorts of Spanish communities for as little as $2,390 a month.
One couple who traded Yuma, Arizona, for Spain say the Mediterranean climate and the ease with which they can explore the rest of Europe were the real draws to their base in historic Girona. But the great-value prices make for a compelling reason to stay…
"Food is less expensive. Imagine going out for a 3-course meal and paying less than $30." Lower food costs also allow for more frequent opportunities to dine out.
"We often go out for breakfast and meet friends for coffee or drinks at least twice a week. We eat lunch at a restaurant at least weekly."
"Medical and dental care are excellent. The prices are about one-third of U.S. medical costs, if your insurance doesn't cover it. The cost of medication is significantly less. The total cost of many drugs is less than what my drug co-pay was when I was working."
Of course, Spain isn't the only slice of Europe that appeals if good weather, slow pace, and low costs are on your short list of requirements…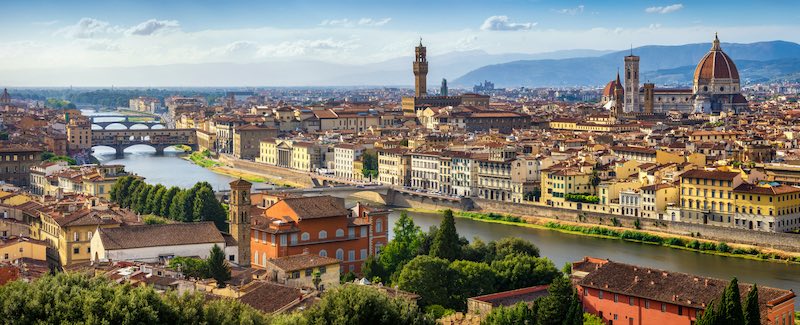 Italy Is Full of Warm People, Ornate Architecture, and Great Food
Italy is well worth your attention. There you'll find centuries-old olive groves…dramatic cliffs rising above the turquoise sea…time-burnished towns with ornate baroque architecture…and more. In this country's up-and-coming region, you'll find around 500 miles of coast lined with some of Italy's best beaches, enchanting countryside, and small towns and villages where you can snag historic properties that are move-in ready from less than $64,000.
When you join us for the Best of Europe Private Screening, our Italy expert will fill you in on the many lesser-known hideaways where you can still embrace the spirit of the Italian lifestyle without breaking the bank.
As she reports, "I pay about 75 cents for an excellent espresso, 70 cents for a package of pasta, and can pick up a whole bag full of fruit and vegetables for around $3." There's a distinct difference between "tourist Italy" and "affordable Italy" and she'll show you where you can live well for $2,000 a month, rent included.
"The sea, the air quality, the locally sourced fish, and the quality of life are just wonderful," says one happy expat couple who split their time between Austin, Texas, and a southerly town called Monopoli. "We live very well on our retirement income in Puglia."
"We pay $1,300 a month, including all the utilities, for a beautiful 1,000-square-foot, two-bedroom apartment with a terrace and sea views." Plus, they report that food is more affordable than in the U.S. and that it's absolutely fresh. They shop daily for straight-from-the-garden produce and freshly caught fish.
"Puglia is a good place to have a nice retirement. We are always busy, and there is never a boring day. We ride bikes, travel, entertain friends in our house, and go to concerts or to the opera house in Bari."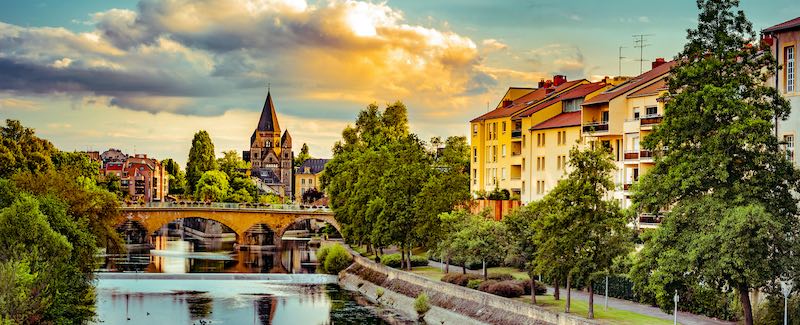 Life in France is Unhurried and Elegant
Then there's France. You might be surprised at how affordable life there can be as well. Even in the well-known Riviera your expenses will rarely top $3,200 a month. In one belle-époque city on the Mediterranean, for instance, you can rent a place with a water view from around $1,000 a month.
After all, in France (and elsewhere in Europe), the average Joe doesn't make a whole lot of money. But he expects to eat well, dine out, have access to good affordable healthcare, enjoy excellent cultural offerings. It's just what the expectation is. And France delivers. You can live well for $2,083 – $2,483 a month, all in.
"You'll find here that people really take their time to live in the now" says one expat who's fallen in love with life there. "They stroll through parks without hurry, even in the bustling capital of Paris. They hang their laundry to dry in the fresh air, humming along with patience and care, rather than stuffing things into a dryer for the sake of convenience.
"The most obvious evidence of this 'living in the moment' attitude is in their approach to food. Food preparation and mealtimes are enjoyed to the very last drop. It's rare to see people scarfing down their lunch on their way to a meeting, or eating at their desks, or, especially, eating in their cars.
"Instead, they'll sit down at one of the countless local cafés and wait patiently for the fresh-made meal to come out. In the evening they'll often prepare their own meals, usually from scratch, and then enjoy at the table without distraction, taking in the full experience of flavors, presentation, and company."
So What About the Cost of Living?
As I've said, in the right places in Europe, it's easy to live comfortably on a modest budget. And that's even in the "best" European destinations.
For example, here's a sample monthly budget for a couple living in Portugal…in a suburban area of a city such as Vila Nova de Famalicão, close to Porto, or Estoril, close to Lisbon:
| | | |
| --- | --- | --- |
| Housing (rent for a furnished two-bedroom apartment) | €600 | $690 |
| Electric | €40 | $46 |
| Water | €20 | $23 |
| Domestic gas/oil | €30 | $35 |
| Garbage/Trash pick-up | | FREE |
| Household help (maid twice per month, three hours per day) | €45 | $52 |
| Internet package (includes cellphones and TV) | €60 | $69 |
| Health insurance* (Fidelidade, grave illness and hospital) | €97 | $112 |
| Transportation (public or car expenses including tolls for 1,500km) | €175 | $200 |
| Groceries (mix of supermarkets and farmers' markets including wine and beer) | €400 | $460 |
| Entertainment (dining out once a week plus movies twice a month) | €250 | $290 |
| Miscellaneous (including travel, etc.) | €200 | $230 |
| Total | €1,917 | $2,207 |
*Based on a quote for a couple aged 65
This is a rough guideline, but a realistic one, based on a solid middle-class quality of life.
Obviously, if you opt for a smaller living space—a studio or one-bedroom apartment—you'll pay less for rent. If you want more space to entertain the family and friends who will undoubtedly be knocking on your door, or the luxury of land or a swimming pool, your costs will be higher. The same applies to your personal preferences: If you don't need a car or use public transportation services often, you'll spend less there. If you like to travel a great deal, whether by plane, car, or rail, your miscellaneous category will be bumped up.
You can expect similar monthly costs elsewhere in Europe…sometimes less. Valerie Fortney-Schneider says a realistic monthly budget for a couple living in the southern Italy village of Basilicata, where she lives, comes in at just $1,829 a month.
In a mid-size city in Spain, such as the lovely seaside city of Alicante, a budget of just less than $2,400, all in, will suffice nicely. Even in the most romantic locales of France, a couple can live the good life for an average $2,100 to $2,500 a month, especially if you look beyond Paris, Provence, or the Riviera—and that, too, includes rent and a health plan.
Certainly, if you're a homebody and don't have expensive hobbies and tastes, you can live on less. A single can cut 30% from the sample budgets shared here. And if you have more to spend… you can live very well, indeed.
And World-Class, Affordable Healthcare, Too
In major European countries—especially those we'll focus on during your Best of Europe Private Screening—you'll find top-quality medical care that's as competent, if not more so, as what you'll find at home. And the majority of doctors and pharmacists speak at least some English, so communication generally isn't an issue.
All these countries have a universal health care system. While each country has its own variation of that, the common denominator is that everyone is in it together…healthcare costs are societally shared, which minimizes overall expenses. By spreading around the costs and risks, an unlucky few aren't bankrupted by medical costs and ensures that everyone can get the care they need, whatever the costs.
You can be sure that during our upcoming Private Screening we'll cover your healthcare options and associated costs. As you can see from the sample budget I shared above, while some public plans are free to legal residents, even private health insurance can cost you very little in Europe.
Full-Time, Part-Time… We'll Help You Map Your European Retirement.
The Best of Europe Private Screening Will Show You How to Make it Happen…
You may be looking for a part-time getaway destination or maybe you're in the market for a full-time escape. Perhaps you like the idea of owning a place you can rent out so it pays for itself when you're not there. Or maybe you're simply looking for undiscovered getaway spots where you can afford to escape for 6 weeks a year. Whatever you're in the market for, when you join our Europe experts for the Best of Europe Private Screening, we'll help you chart a path to follow.
If you're intrigued by the history of Europe…its romance and culture…then you are going to love this online event. Because we'll connect you directly to the people you need to know, we'll answer all the questions you have (including the ones you haven't thought of yet), and we'll share a taste of life across the pond.
All our Europe-based country correspondents will participate, along with additional experts. Among them are…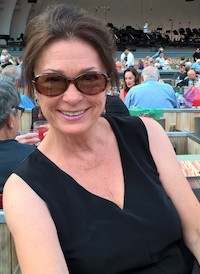 Tricia Pimental, IL Portugal Correspondent. Portugal, which, as I mentioned, wins the top honor as the # 1 Retirement Haven for 2020, is the best-value locale in western Europe today. From its cosmopolitan north to its beachy south, Tricia will take you on a virtual tour and show you all it has to offer. White-washed villages with terra cotta roofs…cobblestone streets and elegant palaces…sandy beaches and green golf courses… Portugal may be small, but it's rich with variety and filled with friendly locals.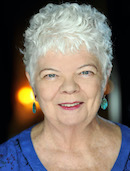 Marsha Scarbrough, IL Spain Correspondent. Marsha will share her favorite spots for pampered, good-value living in Spain, which represents one of the most affordable options for retirement in Europe. Based in Madrid, Marsha has traveled the country extensively and will show you where to turn your gaze…from warm coastal towns on the Mediterranean…to inland escapes and arts-rich cities where you can enjoy museums, theater, and drinks in a tree-covered plaza.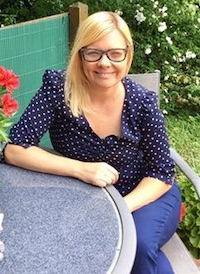 Tuula Rampont, IL France Correspondent. One minute you're a tourist, wandering through a picture-perfect medieval village, or biting into a warm, flaky pain au chocolat in a Parisian café. And the next moment, you realize that you're in love. And you never want to leave. From sunny Provence to rugged Normandy and everything in between, France offers a sophisticated, foodie, arts-rich culture. And it doesn't have to break the bank. Tuula will share her picks for the best-value escapes in this romantic country and help you determine which one might be right for you.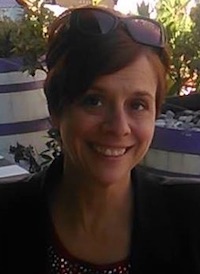 Valerie Fortney-Schneider, IL Italy Correspondent will offer insights about that country. The Italian lifestyle is undeniably alluring. A nation that puts emphasis on good food, human interaction, and simple pleasures is definitely doing something right. That's what draws many expats in—that and the gorgeous landscapes, historic sights, and the slow pace of life. She'll fill you in on the many lesser-known hideaways where you can still embrace the spirit of the Italian lifestyle without breaking the bank.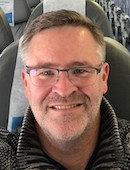 Jeff Opdyke, Editor of The Savvy Retiree, is based in Prague and he will address the practical nuts and bolts of managing your money when you're spending time abroad, answering all kinds of questions—like how to best convert currencies and get cash, use credit cards, and so on. Plus he'll share insights about Central and Eastern Europe along with smart spots in Europe for digital nomads, and much more.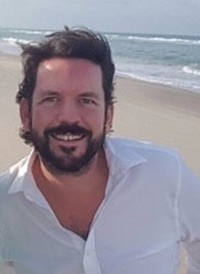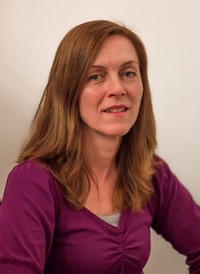 Ronan McMahon (and Margaret Summerfield) of Real Estate Trend Alert and Pangea, International Living's preferred real estate advertiser, will be on hand. From them you'll get the important insider guidance (and cautions) on buying in Europe, plus they'll reveal their top picks for real estate investment in Europe today—whether you're interested in a full-time escape or an income-producing property you could visit once or twice a year…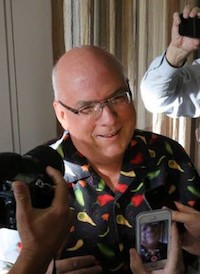 Winton Churchill, founder of Barefoot Consultants, will show you how you can add to your retirement funds—and even bankroll your life overseas—from wherever you decide to go. You may not think you have a "portable" skill, but don't be so sure. "By taking charge of their earning capabilities, the baby boomer generation now has the power and access to put their skills and abilities on the global market regardless of where they live or work," he says.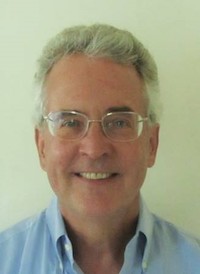 Steve Garfink, author of Retire in Luxury on Your Social Security, Steve will explain what you can do to ensure you're positioned to claim the maximum Social Security benefits you're owed. Many couples leave an average of $120,000 in benefits unclaimed, simply because they don't know to ask for them. This is your chance to ask…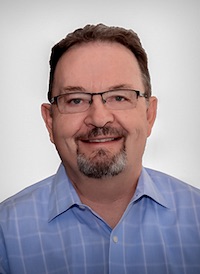 Ron Elledge, a U.S. Medicare and health insurance specialist, has devoted his career to understanding the intricacies of U.S. health insurance options. (No small task.) If you're looking to retire overseas full- or part-time, roam the world, or just travel now and again, Ron has written the quintessential book on the topic, called Medicare Made Easy: What Expats, Frequent Travelers, and You Need to Know.
(Note that Steve's and Ron's guidance is NOT approved, endorsed, or authorized by the Social Security Administration or Medicare, and information they provide can be found for free from these institutions. But they'll introduce you to little-known strategies and take you through it all in an easy-to-understand and accessible manner.)
And that's just for starters. The list of experts for this Best of Europe Private Screening online event goes on…with our senior International Living staff members, local real estate professionals…and more…
** Please note, the schedule and speakers are subject to change – though these topics will all be discussed.
As part of your Best of Europe Private Screening, you'll get all the speaker contact information…email addresses, phone numbers, websites…so you can follow up with any one of them now or as long as it takes to make your move.
There are other experts, too, that you'll meet when you join us. You can be sure you'll get first-hand on topics such as:
Internet, phones, and mail—In Europe, of course, you'll typically find an excellent communication infrastructure
Shipping your household good—we'll discuss the whys and why nots of this issue
Banking­—we'll explain why and how to open a local account
Taxes, both local and at home—this is "need-to-know" info and we've got you covered
Volunteer opportunities—You'll find lots of opportunities to give back
Cultural acclimation—Settling into life in Europe is easy, although there are some cultural differences to be aware of
The legal ins and out of buying and renting real estate­—our experts will explain what to watch out for and point you to up-and-coming locales for savvy investments
The best visa and second passport options—how to stay legally in the Schengen zone. And you may already qualify for an EU passport. We'll explain…
How to safely move your pets and keep them healthy—Pets are part of the family and you can be sure we'll share your options for moving your pets to Europe
Healthcare and insurance options—You have lots of options, both public and private. We'll devote several sessions to this critically important issue
Medicare overseas and at home­—Discover how far your coverage goes and what supplemental plans to consider
Social Security—Don't leave money on the table that you can use to fund your retirement
And much, much more… including the best destinations depending on your lifestyle needs
Our seasoned professional experts will deliver the on-target information you need to get the real picture about life in Europe's best destinations. We'll even have special presentations on moving overseas as a single person and one with tips on how to enjoy life as a part-time expat, for example.
We've got a full schedule planned for you. No stone will be left unturned.
As I write this, we're making final preparations for this comprehensive online event. Our goal is to make 100% sure you get everything you need (and more) from this historic online event—just as if you were joining us in Europe in person, but at a tiny fraction of the expenses you'd incur to do that.
Whether You're Retiring or Starting the New Life You've Always Dreamed Of… This Private Screening Will Help You Make It Happen
Don't Put Your Dream Life On Hold
People are looking to Europe for various reasons. And we'll cover all the bases with the high-powered local expertise you need:
See firsthand how little it really costs to live in the "Best" of Europe. Not via theoretical budgets, but by meeting the people who are doing it…

Discover the best places to live and buy property, by hearing from International Living contacts who keep tabs on these areas firsthand.

Get in early on the newest emerging markets, not by listening to salespeople but by taking advantage of our market analysts' extensive experience.

Discover your options to qualify for residency and national healthcare systems…and where to bank, the best place to buy insurance, what your tax obligations will be, how to qualify for a second citizenship… (Once you register, look to your online information packet for a detailed special report on these important issues.)
When you participate in the Best of Europe Private Screening, you'll hear from all our best resources in Europe who can help you better understand the many benefits and options offered in their respective countries.
Get the whole picture, not just the fluff. Taxes, healthcare, insurance, and visas are not the fun part of being an expat. But you need to know this part of the story before you take your next step. Our trusted professionals will deliver the information you need.
Here's how it will work:
Your Best of Europe Private Screening will take place over two days, Saturday and Sunday, July 25 and 26. It will begin at a manageable time, 11 AM Eastern Time/8 AM Pacific Time. (Once the full schedule is confirmed, you'll get details in your online registration packet.)
Online presentations and live discussions will take place over approximately six hours each day, with brief built-in breaks scheduled for your convenience.
And don't worry if you can't be there to see every speaker's presentation. We'll archive every bit of this Private Screening so you can go back and review at your leisure.
In fact, you'll have lifetime access to your Best of Europe Private Screening, so you can review any time you like long into the future.
Just to repeat:
When you participate in this Private Screening, you'll be able to watch the presentations and participate in Question and Answer sessions real time live as they happen.
Plus, we'll archive the footage as soon as each presentation concludes, so you can log on at any time and review any presentation you missed—so don't worry if you can't be available for every session.
While we'd love you to be able to host you in person, we feel it's essential that you see and hear what our experts say and be virtually "in the room" with them. You'll be privy to every question asked and answered to learn firsthand about the solutions available to you in Europe.
You'll get everything you need to move confidently forward with your plans of making a new life in Europe, and you won't have to leave home to do that.
This First-Ever Best of Europe Private Screening is a One-of-a-Kind Opportunity. The Depth, Breadth, and Expert Insights Just Can't Be Found Anywhere Else…
We'll cover it all… From luxury living to a comfortable and enjoyable way of life that you can manage on a Social Security check…from the charming and historic big cities to the small picturesque villages and everything in between.
This Best of Europe Private Screening will bring you up to speed on affordable lifestyles that you didn't know about before.
Think about it. If you gather this information on your own, you'll spend thousands of dollars, and months of your time. Knock on doors, search the internet, arrange meetings with expats, and hang out with real estate agents, it will be impossible to assemble the body of knowledge that we've pulled together for this online event.
And you don't need to leave the safety and comfort of home. No airfares, taxis, hotels or restaurant meals required.
And this is not just a "we talk, you listen" event. To the contrary. We're building in plenty of interactive group discussion/ask questions sessions. You'll be able to submit your comments or ask questions and get them answered on the spot.
Frankly, this Best of Europe Private Screening is a good investment of time and money for anyone who's considering making a life in Europe…well worth every penny you'll pay to attend.
Register now and you'll get two valuable Special Bonuses.
You'll receive a copy of the special comprehensive Best of Europe Private Screening Workbook.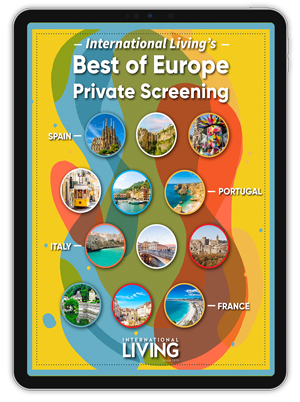 We created this special information-packed Workbook as a sort of blueprint for you to follow as you make your plans once the Private Screening concludes. You'll find detailed information about each of the countries we cover during our live online event.
Plus, there are individual chapters devoted to topics that are critically important to expats, such as your Social Security and Medicare options, how to organize your financial life (credit cards, banking, and more). There's a 24-question self-assessment quiz to help you zero in on your best lifestyle choices in Europe and beyond, even a detailed list of 14 "final countdown" steps you want to make sure to follow as your departure date approaches.
Importantly, you'll find full bios of each expert and professional that you'll meet onscreen during the Private Screening. And we'll hand you all their contact details so you can follow up with them privately and ask questions. They've graciously agreed to be available to you as long as you need. And when you are ready to travel to Europe in person, you'll have built-in contacts to reach out to.
Plus, when you register now for the Best of Europe Private Screening we'll send you via e-mail one of the most valuable reports about Europe we've ever developed.
This special report—Live Better for Less in These 7 "Under the Radar" European Retirement Towns—was created specifically to deliver actionable information and real examples about life in the very best European communities for expats.
No matter your budget or lifestyle, you'll learn how you can live the life of your dreams in France, Spain, Italy, Portugal…and even one more "hidden jewel." If you've been thinking you need to put your retirement or lifestyle upgrade plans on hold, this special report will convince you otherwise.
You'll discover the seven best European retirement towns. Some of these you may have already heard of, but most are places that the expat community is keeping to themselves. Destinations that are both incredibly beautiful and inexpensive.
Whether you're looking for a sun-dappled beach town…a vibrant city with a great café culture…a charming hilltop hideaway…we'll point you to it. We'll show you where and how to live the good life in Old World Europe…on as little as $25,000 to $30,000 a year.
When you get a chance to travel to Europe and explore in person (that time is coming soon, I am certain), you'll know exactly where to focus your energies in order to make the most of it and you'll know which regions and communities interest you, and what they cost.
Live Better for Less in These 7 "Under the Radar" European Retirement Towns will be rushed to you immediately when you sign up for the Best of Europe Private Screening.
This valuable report is not and will not be offered for sale. It is only available to Best of Europe Private Screening attendees.
Register For the Best of Europe Private Screening Now—Before the Early Bird Deadline—and SAVE.
The full price to participate in this online event is $597. However, book before July 15 and you'll be eligible for the Early Bird discount of $100. This means that if you register now, you'll pay just $497. Plus you'll get both the special bonuses I've mentioned.
Register now to take advantage of this $100 discount.
By the way, you can invite a guest…your spouse, partner, or anyone else in your household…to sit next to you for this special online event. And you won't pay a penny extra. And remember: If you miss anything or you want to go back and review any of the presentations, you'll have access to the full recordings archive to review at your leisure, at any time.
This is a great bargain for two days of information-packed online meetings, and access to well-informed and experienced contacts ready to share their firsthand experience.
What's better, if you're an International Living Lifetime Member you're eligible for a further 20% discount!
If you're not an International Living Lifetime Member, and you'd like to become one before the Private Screening, or you'd like to find out more, please call Jillian Revels at 1-866-381-8446 or contact her online at http://intliving.com/contactevents.
Your Private Screening entry price includes:
Full access to two days of the live online presentations and Q&A sessions
Beyond the live program, we'll post several other important and helpful videos on topics such as tax issues expats should know about (including one for Canadians), doing your real estate due diligence, moving abroad part-time or as a single, and more.
The Best of Europe Private Screening Workbook with complete speaker bios and contact details.
The Special Report, Live Better for Less in These 7 "Under the Radar" European Retirement Towns
Ongoing "forever" access to the Best of Europe Private Screening archives with recordings of the entire event. You can go back at any time to review any presentation at your leisure any time in the future—This is a special extra added value!
Registration is easy, via any one of the following methods:
Call toll free, 1-866-381-8446 to speak to one of our conference team, who can take your order and answer any questions you have; or contact us online at http://intliving.com/contactevents, and we'll take it from there.
Your best option is to register here now via our secure, online order form.
NOTE: To ensure premium bandwidth we are limiting the number of participants. We expect this event will sell out. So to ensure your participation, secure your spot now.
An overwhelming number of International Living readers have expressed an interest in discovering more about charming and affordable western Europe, and we expect this online event will be very popular. We urge you to sign up soon to guarantee your spot.
Please take a moment to register now, using our secure online order form.
REGISTER Here NOW for the
Best of Europe Private Screening
Sincerely,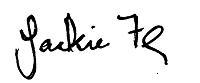 Jackie Flynn
Publisher, International Living
P.S. We're working hard to ensure that this Best of Europe Private Screening provides the in-depth content to fit your needs and puts you on the path to a fun, more carefree, and lower-cost future.
Because of technical issues we must limit the number of participants, so if you'd like to guarantee your spot, we'd ask you to please go ahead and register now.
Plus, when you register now you can take advantage of the Early Bird discount that expires on July 15, 2020. After that time, the prices will jump $100 for any remaining place, and I can't guarantee for sure that any will remain.
Act now to claim the biggest discount we'll offer for this first-ever Best of Europe Private Screening.
Just follow the link here to our secure online order form or call 1-866-381-8446 (toll free from the U.S. or Canada) or +1 (410) 622-3040 today, to lock in your place.
REGISTER Here NOW for the
Best of Europe Private Screening
P.P.S. As you know, we've hosted many conferences around the world over the years. This Best of Europe Private Screening will offer the same valuable content you'd expect from any in-country event but delivered online for your convenience and safety—and to help you get ahead of the curve with your Europe retirement plans.
Here's a small sample of what participants said about a recent Private Screening event:
"We can't wait for the borders to open to come down for our first month-long scouting trip. We'll be reaching out to many of you shortly to schedule some tours and ask some remaining questions. Appreciate all the helpful info and thought the format worked very well with very few if any technical glitches. Impressive!"
"Thank you for your seminar (Private Screening). It was informative and balanced. Running remote learning is challenging and you made it look easy."
"Great job bringing real expertise to an audience during these difficult times. I look forward to re-watching some of the sessions."
"Very well done! A good variety of necessary information on everything one needs to know to make an informed touring or moving decision. Different presenters, slides & topics kept it engaging."
"I appreciate that your contributors provided their contact information as well. I look forward to reaching out to some of them later for more specific information or assistance during my process of further necessary research, my future travels, and my planned move in not distant future."
"I had reservations, however, the information on healthcare, Social Security, and the visa process was invaluable. I did not expect the speakers to go in-depth on the real estate areas, so that was a plus. I'm ready to move!"
"As a presenter, video producer, and event organizer myself, I know well what it takes to pull together a conference such as this. Very well done! Super useful! So encouraged about my impending move . Thank you!! Bravo/brava!"
"Wonderful all-around! Thanks for the contacts for email questions. I was afraid to spend the money for the 2-day event, but now I feel it was a bargain! Thank you again for this excellent information!"