Explore Sophisticated, Historic, Sun-Drenched
Portugal and Spain with Us to…
Discover in Person

the Best-Value Places

to Live and Retire

in Western Europe
International Living's First-Ever Discovery Tour to Portugal and Spain, September 29-October 9, 2018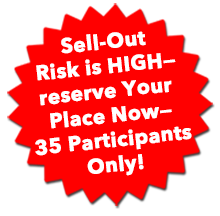 Dear International Living Reader,
Golden, sun-drenched ribbons of sand…rugged mountains…windswept plains…tidy town squares boasting fountains carved hundreds of years ago…cafes with tables set in the shade of umbrellas…cosmopolitan cities filled with theaters, museums, and art…
Old World Europe is rich with history and saturated with beauty. And it's not just the surrounds that beckon…
It's the food and drink as well—just-caught sea bass grilled with lemon, garlic, and olive oil…fresh gazpacho…cheeses made from sheep's and goat's milk…puff pastries and custard tarts.
And then there are the wines… Portugal's fortified port…Spain's sparkling cava and aromatic sherry…and a vast range of reds and whites to suit any taste.
You'll find Old World traditions in the lively festivals…and in the music of the melancholy Fado, and the dance of the invigorating Flamenco…
Yet for all the stimulating distractions, the day-to-day pace of life in this part of the world is slow enough that you can savor it all…
What's more, right now Portugal and Spain represent the best-value escapes in Western Europe.
Whether you travel, retire, or invest here today—you'll find your dollars stretching to an extraordinary degree.
Lots of people have a misperception that Europe is expensive—that you pay more for all the cultural riches, the benefit of year-round sunshine, the great food, and the rest.
But that is simply not the case.
Today a couple can live comfortably in Portugal for about $1,700 a month and in Spain for just slightly more—about $2,400 a month. (Of course, people spend less—and more—depending on their priorities. But those figures are typical among expats.)
You'll find rents for less than $1,000 a month—in some places half that—and access to good healthcare, too, for a fraction of what it costs in the States.
In both Portugal and Spain today, you can enjoy "the good life" for less…and retire with all the comforts and style a European life affords, for less than it would cost you to stay home.
This fall, we'd like to show you—in person—exactly how (and where) you can do it. In fact, we'll introduce you to both countries as if you were an old friend coming for a visit.
We'll be traveling in the good company of a small group of like-minded International Living readers—there is space for just 35 on this upscale tour. And we've invited our Portugal correspondent, Tricia Pimental, to join us for the journey, along with our Spain expert, IL editor Glynna Prentice.
Along the way, you'll meet with resident expats, attorneys, real estate experts, and the like. We'll take you to the spots most worth your attention, you'll have opportunities throughout to tour real estate if you wish to, and we'll answer every question you might have about living, retiring, or investing in Portugal or Spain.
I'll dive into the specifics in just a moment. But let me say right up front here that this is a genuinely high-end trip.
We've hand-picked the hotels, the restaurants, the sites we'll visit. And we've taken care of every detail. You don't have to worry about a thing.
That said, I want to be clear: This is not an off-the-rack tourist trek. We've designed it with our readers in mind, and I can assure you: Nothing else like this exists. I like to think of it as a group tour for folks who don't necessarily think of themselves as "group tour" people. I know you'll be impressed.
And, much like our destinations—you'll find that this program represents extremely good bang for your buck. But I'll get into all those details shortly.
In the meantime, let me walk you through what you can expect on this high-end Discover Tour to Portugal and Spain—the most affordable escapes in Western Europe today:
Portugal Combines Old World
Appeal with New World Convenience
The combination of Old World charm, New World convenience, and rock-bottom prices make Portugal hard to resist.
This country, a member of the European Union, provides sleek highways and fiber-optic communication alongside vineyards that yield fat, green grapes and goats that graze on lush meadowlands.
Hemming a rugged coastline of cliffs, coves, and whitewashed windmills, Portugal's Atlantic beaches resemble broad golden ribbons. Slumbering inland are historic castle towns, abbeys, and pilgrim shrines. Small villages come surrounded by terraced olive groves, citrus orchards, and vineyards.
Completing the picture are salt lagoons, gurgling rivers, and pine forests. White storks build straggly nests on top of church towers…springy-turf cliff-tops are scented with wild herbs…stone walls trail clouds of blue-mauve morning glory blossoms…and wisteria drapes over village houses.
As one happy expat couple put it, "We found our new home in Atalaia, a small farming village with incredible views over the Atlantic Ocean, yet located less than an hour from Lisbon and a major international airport.
"Our life here is simple. Every morning we relax and enjoy a large mug of coffee while listening to the sounds of the ocean and the chiming of church bells, and watching the farmers working their land through our bedroom window. Fresh bread at less than $1 a loaf is delivered to our door each morning, and no matter what time we seem to wake up, there it is waiting for us at our gate.
"We really can't understand what took us so long to move here."
Low-Cost, High-Satisfaction Living
Portugal's cost of living is typically half that of the United States—or even lower.
(To put it another way: In Portugal, you could afford a retirement at least twice as long as the one you're looking at in the States…and you could live better the whole time, too.)
Tricia Pimental, our Portugal correspondent, reports that she and her husband have found their cost of living to be just about one-third of what they paid to live in rural Utah.
And statistics show that living in New York City will cost you a whopping 96.73% more than living in Lisbon will!
Bottom line: A couple can live comfortably in Portugal for less than $1,800 a month outside the capital. In and around Lisbon, a budget of $2,500 provides more than enough for a couple's comfortable existence.
You can see how when a casual meal out costs about $13 a person—wine and dessert included. If you prefer elegant dining, you'll find plenty of that as well. At an upscale restaurant, dinner for two will range from about $45 to $55, with more than enough to eat and drink.
Portugal's wines are glorious—and incredibly affordable. A bottle that elsewhere might run $25 in a store and $40 to $50 in a restaurant runs about $8 on a Portuguese store shelf, with a good bottle of table wine to be had at under $5.
You can go to almost any farmer's market and take home 5 kilos (11 pounds) of fruit and vegetables for a few euros. In the supermarkets, it might cost 50% more—but it's still only a few euros.
Other costs are similarly affordable. Utilities for a couple will run around $100 a month; groceries around $300; a maid (for three hours, twice a week) about $50; and $200 a month for entertainment.
Expat Annette R. sums up her experience, saying: "[We] realize how richly we can live on our retirement income, beyond all of our expectations."
The good values extend to real estate as well.
Real Estate Bargains Deliver Big
Bang for Your Buck in and Around Lisbon
Take Lisbon—which is where we'll start our tour. There you can find furnished long-term rentals in an upscale area for as little as $800 or buy a very nice, renovated 1-bed, 1-bath place for under $200,000. A recently refurbished two-story, two-bed, one-bath place in the heart of things but tucked into a quiet cobblestone cul-de-sac not far from the Alcanara-Terra train station lists for $275,000 and would likely make a good tourist rental when you're not in residence.
Lisbon sits on seven hills and at the highest points, the views are stunning out over the city and Tagus Estuary. You'll find walls here splashed with azulejo—gorgeous ceramic tiles—and a tram system maneuvering labyrinthine cobblestone alleys. This is one of the jewels of Western Europe—yet it's largely an off-the-radar secret.
In addition to the natural beauty of this coastal city, Lisbon boasts museums, a historic tower, and plenty of restaurants, cafés, and bars.
The neighborhoods offer great variety: stunning views and the strains of fado in Castelo, Alfama, and Mouraria; history and culture in Belém; shopping and dining in Baixa, Rossio, and Restauradores; action-packed nightlife in Barrio Alto, Bica, and Cais do Sodré.
Tricia Pimental, our IL Portugal Correspondent, put it this way: "It's often said a place has something for everyone. That's not always true. But in the case of Portugal's capital, Lisbon, you can bet on it. Whether you're looking for great food, a vibrant nightlife, historical and cultural sites, or just the simple life—enjoying lush parks, refreshing fountains, and the lure of fresh-roasted coffee and creamy pastries at a sidewalk café—this is the place for you."
Bedroom communities of Lisbon like Loures and Oeiras offer access to the big city but also a less frenetic environment for daily living. Right now, for instance, there's a roomy, light-filled three-bedroom, two-bath apartment in Loures with lovely tile work on offer for $287,000.
In Sintra—about half an hour outside Lisbon and another spot we'll see for ourselves on this tour—Madonna (yes, the pop star) recently bought a villa. This is a town tourists frequent year-round for the palaces, castles, museums, and fortresses. Here you could own a very nice three-bed, three-bath apartment with a community pool for $355,000. But you needn't spend that much. A small, two-bedroom apartment can be had for as little as $450 a month.
Southern Beaches Offer Up Sun,
Sand, and Easy Living in the Algarve
Still, you may be more interested in life on the water than in a big city or an inland village, and that's something that's pretty easy to come by in Portugal, which boasts more than 1,000 miles of coastline.
The Algarve, in the south, is particularly popular with expats—many of whom flock from the U.K. Here you'll find fine beaches, yacht-dotted marinas, and a host of restaurants and bars that support an active night-life scene. Some communities are quieter than others, some more rustic, some more touristy—each with its own character.
Sometimes referred to as "Little England" for the robust population of expats that hail from there—enticed by the sun, sand, blue skies, and good values—this is a region where you really don't need to speak Portuguese to get by with relative ease.
Here you can enjoy many of the same traditions you can up north in Portugal—like the slower pace, the café culture, the extraordinary food and wine…but you can add to that days at the beach, fishing, sailing, surfing…and golf. Lots and lots of golf.
Travel and Leisure once opened an article about the Algarve with the line: "God probably didn't want Adam playing golf in Paradise—which may explain why He replicated its warm sun, exotic birds and flowering trees in Portugal."
If you want a lavish villa on a golf course with a water view, you'll spend well into the hundreds of thousands, but you don't need to do that. (And, in fact, it's possible to get extraordinary deals on high-end, golf-friendly properties—which is something we'll talk about while we're there this fall.)
There's a very nice, two-bedroom, one-bath apartment on sale in the town of Lagos for just $131,900, for example. It's close to transportation and supermarkets and just a few meters from the historic heart of town.
Just to the west of Lagos in Praia da Luz is an elegant two-bedroom, two-bath apartment listed for $232,700—just right off the ocean with a huge terrace from which you get sweeping water views. And In this area, you could rent a two-bedroom place from about $700 a month.
Farther east along the coast—heading in the direction of Spain—you'll find resorts along the way as well as pretty towns overlooking the water and tucked into the hills.
Among them is Faro, the regional capital. Here a four-bedroom apartment with sweeping sea views and high-end finishings lists for $314,500.
Farther east still is the town of Tavira, one of the prettiest in the region and just under 15 miles from the Spanish border. It was built as a Moorish defensive stronghold and has been an active port town for centuries. Today 300-year-old mansions look out on the Gilao River, which straddles the town. Cobblestone streets are lined with homes that boast intricate tiling.
You can be right in the heart of town—in a two-bedroom, two-bath, fully renovated apartment with French doors that open out to a balcony—for $220,000.
Here furnished one-bedroom apartments can be rented from about $550 a month (in buildings with a pool). There's a quiet, four-bedroom, two-bath home right near the Roma bridge and City Hall that's 200 years old but really nicely renovated, including a terrace that offers sweeping views across the town's rooftops. The monthly rent is $1,360.
Healthcare: Excellent and Low-Cost
Healthcare is something anybody considering extended stays or even a move overseas should ask about, and the news is good on this front: In Portugal, you'll find excellent, accessible care for a small fraction of what you're used to paying back home.
In Lisbon, private hospitals like CUF, Hospital da Luz, and the British Hospital provide top-rate care. Residents can also take advantage of professional free or low-cost national healthcare. A visit to a private doctor on average is $50, and a specialist will be about $70.
"We're very pleased with the system, ranked among the best in the world," says Annette R. "We were paying more than $2,000 a month for insurance before. Now we have a private policy that costs roughly $235 a month."
Low-Key, Friendly, Comfortable
As attractive as the affordability of Portugal may be, more compelling is, arguably, the quality of life you can enjoy there.
As Tricia Pimental put it, "The Portuguese are patient yet proud. They understand the meaning of family, tradition, and hard work. They love music. They love language; the mastery of verse of Portugal's greatest poet, Luís Vaz de Camões, has been compared to that of Homer and Shakespeare."
Expats praise the warmth of the sun, the richness of the culture, the attention paid to food and drink, and the slow pace of life—which leaves time to relax and soak in the days, one at a time.
Another expat couple said, "We wanted our version of paradise: a place where the cost of living was affordable, a mild climate and close proximity to many destinations for future travels. We knew within a week of our first visit to Portugal that it had everything we were looking for - plus that indefinable feeling of coming 'home'."
And it must be said: Portugal is, truly, beautiful. You'll get a taste for all it has to offer when you join us there this fall…
Our Jumping-Off Point: Sunny Lisbon…
We'll start by spending two nights based in Lisbon, which we'll explore close up by tuk-tuk.
We'll check out the remains of the Castle of St. George—long walls and 18 ancient towers that overlook the city—from which the views are breathtaking. And we'll tour the grand Jeronimos Monastery with its extraordinarily ornamented and carved cloisters, soaring vaulted ceilings, and vast landscaped gardens.
A trip to the nearby royal town of Sintra, with its cobbled streets, candy-colored homes, and whimsical fountains will include a stop at the National Palace there. The palace is famous for its two distinctive, cone-shaped chimneys, which rise from the kitchen roof, and the elaborate tile work and detailed murals, which cover the walls.
We'll explore the coastal towns of Cascais and Estoril—both resort towns with great beaches and established expat populations, just a few miles from Lisbon.
A stop at the Jose Maria da Fonseca Wine Cellar—operational and still in the founder's family since 1832—will deliver a taste of some of Portugal's iconic wines.
Throughout our stay in Lisbon, we'll be based at the Fontana Park Hotel. The hotel—like so much of Portugal—combines old and new taking an early 20th-century building and reclaiming it with modern lines. Inside there's an open-air garden with a waterfall and the guest rooms are chic and comfortable.
Head to the Algarve…to Find Easy Beachfront Living
We'll head south toward the Algarve for three more days, with a stop on the way for a walking tour in the university town of Evora, in the center of the country, to explore its white-and-yellow homes, Roman temple, gothic church, and imposing aqueduct.
Our first morning there, we've invited some guest speakers to share their experiences and expertise. You'll hear from expats from the area, an attorney, real estate experts, and more. And we'll be sure that you get all your questions answered—from day-to-day living queries to those about taxes, residence, healthcare, the nuts and bolts of moving and renting or buying real estate, and more. Soup to nuts, we'll make sure you come away confident about all that Portugal has to offer—and the best ways to take advantage of it.
And, of course, we'll have our IL Correspondent Tricia Pimental to travel with us throughout the Portugal portion of our trip. So she'll be on hand to talk to you about her experiences, share her insights, and offer her advice as well, in a one-on-one capacity. And, in fact, Glynna Prentice, our Spain expert, will be on hand in Portugal, too. She can help offer insights about how the two countries compare.
After our morning meetings, we'll have the afternoon free for you to take a real estate tour of the area if you're interested. (Or you can head to the beach!)
Next on the agenda are Lagos and Sagres—coastal towns in the western Algarve. Lagos offers fine beaches, watersports, a yacht-dotted marina, and lots of restaurants and bars and we'll have some time to look around and get a feel for its character.
Sagres, at the far-western tip of the Algarve, is home to dramatic cliffs and some of Portugal's best surfing. Laid-back and outdoorsy, this part of Portugal has an end-of-the-world feel with its sweeping, dramatic views.
Heading east along the Algarve, we'll explore the town of Tavira as well. Less than 20 miles from the Spanish border, this slow-paced town is full of cafes, white-washed homes, palm trees, and bougainvillea.
In the Algarve, we'll be based at the Tivoli Carvoeiro Algarve Resort, a splashy, lavish affair right on the water. The rooms are beautifully appointed and take advantage of the vistas. The restaurants offer outdoor dining, there's a spa, pool, and everywhere, views that will take your breath away.
On to Sunny, Sophisticated Spain…
After three nights in the Algarve, we'll head next to Spain, which offers sophistication, charm, everyday comforts, sunny skies, amazing food, and the splendid feeling that you've stepped back in time…
In Spain, you might find yourself lingering into the wee hours over drinks in color-splashed cities…savoring scrumptious paella on a warm summer afternoon, the Mediterranean sparkling in the background…watching the moonlight play off the high walls of the thousand-year-old Alhambra…or sitting on a balcony in Seville overlooking the largest Gothic church in the world, sipping a chilled glass of fino…
Spain delivers a laid-back, slow-paced, sun-dappled lifestyle…and at a remarkably modest price.
As expat Dawn R. put it, "I often see several generations of families strolling along the beachfront esplanade, dining or drinking together. Fathers and grandfathers confidently and lovingly care for the family babies and children—with no women in sight. Spaniards work to live and, in addition to family, put a high value on friends, food, and fun. It didn't take me long to appreciate this lifestyle, so much more direct and fulfilling than what I'd seen in the U.S."
Cat G. observed, "People often ask me how my life is different in Spain than in the U.S. The short answer is that I live my life as I would in the U.S., just speaking in Spanish. But it really goes beyond that—my quality of life has improved in so many ways. I'm active, eat well and plentifully, live in a metropolitan city with ample things to do, and still have money at the end of the month to squirrel away for the future, or to invite my husband for a few cervezas."
Sue E. said, "To say our lives are more enjoyable is an understatement. We are both in our 60s, and here we are free to pursue our interests without having to worry about the escalating cost of retiring in the States.
"We're about two-and-a-half miles from the sea. During the summer, guitarists play traditional music at the beachfront restaurants, lending a romantic atmosphere to the beautiful surroundings as the sun sets over the ocean."
Spain is splendidly, reliably sunny—which means if you're looking for a place where you can go to retire your snow shovel and never scrape a car window again, this country should be on your short list.
Expat Colleen M. and her husband landed on the Costa del Sol (one of the regions we'll explore on this tour) and fell in love with the weather, instantly.
She explained it this way, "Ever since I've known my husband, he has declared 72 F to be the perfect temperature. When we arrived on the Costa del Sol on Spain's southern coast, we knew we had found 72 F at its best. The Costa del Sol averages 320 days of sunshine per year, and there are plenty of long, powdery, white-sand beaches on which to enjoy that warm weather.
"We eventually turned our gaze to the hills and fell in love with Benalmádena Pueblo, a short drive from the coast. Set among the rolling green Andalusian hills, the entire village feels like a balcony overlooking the Mediterranean. Pristine white houses with rust-red tile roofs sit along narrow cobblestone streets, and the glittering sea can be seen from almost every vantage point in town. But it wasn't just the views we found to be attractive.
"A recently renovated, two-bedroom, one-bathroom apartment in the center of the village can be yours for $130,500. And if you're looking for a home with sweeping panoramic views of the Mediterranean, a two-bedroom, fully furnished penthouse, with a large sea-view terrace is on the market for $142,500."
If you like Europe and its history…its romance and culture…then you are going to love Spain. Because not only is it a feast for the senses, it—like Portugal—offers great values today.
A couple can live comfortably for about $2,100 a month (and that would include a housekeeper once a week for 3 hours). That figure also includes rent of $650 a month—but it's absolutely possible to find lower-priced options.
Lauren K., an expat based in northern Spain, reports, "At first I was astounded by how far €5 (around $5.40) would stretch at the supermarket. But now I think it's normal to be able to pick up the essentials—a loaf of bread, cereal, milk, and some fruit—and still have change left over. A wonderful reality of living in La Rioja is how much further your money stretches. For around $3 you can buy a nice bottle of wine. For $450, you can rent a furnished, three-bedroom apartment. That means you have enough space for you and your spouse to spread out—with a spare room for guests."
While big cities like Barcelona and Madrid can be more expensive, you'll be pleasantly surprised at the values you can find in the south, even along the beautiful coast, where we're headed.
In Malaga, for instance, you can buy a 1-bed, 1-bath apartment with lovely water views a short stroll to the beach for as little as $144,000.
A very nice two-bedroom duplex on a golf course, with views of both the ocean and the course with a large covered terrace can be had from $181,000.
And it's not just the real estate that's good-value—day-to-day living is as well.
Take dining out, for example…
Expat Karen M., based in Seville, says, "Costs vary widely, but typically we spend under $30 per person for a good meal with wine. A lot of the bars have super-cheap beer. The cheapest in town is just 40 céntimos (about 45 cents) and the average is about $2 for a beer and $2 for a tapa. You don't have to spend a lot to enjoy the street life; we had friends come visit us from San Francisco, and every time the bill came they burst out laughing. For six of us to eat out was the cost of two glasses of wine in San Francisco."
Groceries are more affordable than in the U.S. as well. Expat Sue E. says, "Our local market is open six days a week, all year. On Sundays, it expands to include clothing, shoes, handbags, and household goods, in addition to the normal colorful vegetable stalls. The big fish market and the meat and sausage vendors next door have their own covered space.
"We spend about $82 a week, including items like salmon and prawns. For two pieces of salmon, cut straight off the fish, we pay around $6.60. Locally grown tomatoes are $1.65 a kilo (2.2 pounds).
"Our overall cost of living is just $1,800 a month, and this includes eating out most mornings for breakfast and twice a week for dinner. In California, our rental house alone was $500 a month more than our total expenses here."
Spain's Low-Priced, High-Quality Healthcare
Healthcare, too, is both low-cost and high-quality in Spain.
In the major cities and popular tourist destinations, you're likely to find healthcare every bit as good—if not better—than what you are used to at home, with excellent doctors and modern amenities.
Private healthcare in Spain will cost you as little as 60% of what it does in the U.S. depending on the procedure and where you have it done. The cost is also somewhat cheaper than it is in some other European countries like the U.K. (In fact, for those from the U.K., Spain has become a medical tourism destination for some elective procedures.)
To give you a sense for pricing: You might pay about $80 for a doctor's visit, $350 to $450 for a dental crown, or $2,000 to $2,500 for laser eye surgery on both eyes.
Sue E. says of the positive experience she and her husband have had, "Without a doubt, Costa Brava has the best healthcare either of us has ever had. Many doctors speak English, and there is a hotline for English-speaking people. It's really amazing value. In California, a prescribed, medicated skin ointment is $100; here it's $25.
"If we need a prescription, we go to the pharmacy, which giftwraps your medicine in a thin, parchment-colored paper stamped with a red picture of an alchemist blending his potions. You can't get that at CVS in California."
This fall, we're headed with our small group of readers from Portugal on into Spain—to compare, contrast, explore, and enjoy—starting with a night in Seville…
We'll Explore Spain's Sun-Splashed Andalucia…
Seville, one of southern Spain's most beautiful cities, is home to a people who embrace, as the New York Times put it, an "intense lust for life."
Waves of conquerors, from the Romans to the Moors, have left their stamp on this city's spectacular architecture. Thousands of tapas bars line the streets, and the warm Spanish sun nurtures parks full of palm trees.
Home to flamenco, the birthplace of Spain's most famous poets, and anchored by the world's largest Gothic cathedral, this city is a vibrant, art-filled wonder with a contagious energy.
Expat Karen M. says, "It's so much like California—the weather, the Spanish speakers, the palm trees. We were comfortable with the whole atmosphere.
"We kept our place in Ohio and told people we were going for a year…but six months in, we looked at each other and said, 'We don't want to go back.'"
I predict you'll be equally enamored with this part of Spain.
We'll arrive in Seville in the afternoon, and enjoy a sangria and tapas reception and flamenco show at the AC Hotel Cuidad de Sevilla, where we'll be staying for the night. The elegant hotel is centrally located near the grand Avenida de la Palmera, a few blocks from the Parque de Maria Luisa, which includes, in part, the gardens of the Palacio de San Telmo. You'll have time this evening to take a stroll and explore a bit on your own if you choose to.
From Seville, we'll head south in the morning to the Costa del Sol—for three nights based in Marbella.
Soak in the Sun in Marbella
A golfer's dream, this beach region along the coast boasts more than courses, though—with its beautiful bay, whitewashed homes, and squares adorned with orange trees. We'll have time here to explore the city and along the coast as well.
We'll be here for three nights at the Hotel NH Marbella, located along the "Golden Mile," halfway between the city center and Puerto Banus Marina. From here you can walk to the beach in less than 10 minutes, and it's just a five-minute walk into town.
Set at the foot of the Sierra Blanca hills, Marbella is a white-washed wonder of a community where geraniums tumble from window boxes and orange trees guard the brick-laid squares. Often thought of as a playground for the rich and famous, its yacht-filled harbor, exclusive nightclubs, and Michelin-starred restaurants attract plenty of glitterati.
But you needn't be swimming in cash to enjoy this town. The ancient quarter, in particular, is worth your attention. In its winding cobblestoned alleys, you'll find examples of Gothic and Renaissance buildings—including the 15th-century Chapel of Santiago. This is a great neighborhood to grab a table at a café or restaurant and people watch.
Or, you can bask in the Mediterranean sun as 16 miles of coastline stretches along the shimmering blue coast. A popular promenade is lined with beachside bars, shops, and seafood restaurants. You can rent sun chairs and water gear or simply relax on the sand.
We'll have lunch together when we arrive in Marbella, then the afternoon and evening are free for you to do with as you like.
The next day—our first full day on the Costa del Sol—we'll start by gathering our expert contacts on the ground along with expats who have made Spain home for a morning of meetings. Our experts—in tax, residence, real estate, and more—will be on hand to share their on-the-ground intelligence, as will local expats who can answer your questions and give you some insights into what life in Spain is really like. This is a chance for you to ask questions and compare notes about what we'll have seen and done so far on the trip. Of course, Glynna Prentice, our in-house Spain expert, will continue to be on hand as well.
There's an optional real estate tour on the schedule this afternoon. If you'd like to see some examples of properties on offer, you'll want to come along. If not, the afternoon is yours to do with as you like.
Explore Dramatic, White-Washed Ronda
The next day we'll spend as a group in nearby Ronda, one of the region's famous "white cities," and arguably its most dramatic. A Moorish-style bridge, completed in 1793, spans the 300-foot-deep El Tajo Gorge, which runs through the middle of town.
Ernest Hemingway borrowed this dramatic settling for his novel, For Whom the Bell Tolls, in which villagers are tossed off the cliffs during the Spanish Civil War. We'll take a more cautious approach…enjoying the views and exploring the pedestrian streets of the Old Town, which lead to picturesque, flower-filled squares full of cafes and restaurants.
We'll take a gander, too, at Ronda's bullring, which attracts enthusiastic crowds. This part of town is surrounded by massive fortress walls that lend it a protected feel and give you a sense for the long history of this place. It's a lovely spot to spend a day and get a sense for what life for you could be like here in Andalucia.
We'll return to Marbella in time for you to have dinner on your own and an evening to enjoy as you please.
Jaw-Dropping Mediterranean
Views from Mijas to Malaga
Then it's on to Mijas en route to our final stop in Malaga.
Like Ronda, Mijas is one of the picture-perfect white-washed villages on the Costa del Sol. This one is nestled into the foothills at about 500 feet, which means visitors and residents are treated to spectacular Mediterranean views. On a clear day, you can see from here to the Rif Mountains in Morocco.
Known for the burro-drawn taxis that ferry tourists around, these animals offer nice photo-opps along with their transport services. Mijas is a photographer's dream with its blue pots filled with red geraniums, walls heavy with lavender bougainvillea, the plazas dotted with fountains, and all the little café tables set up against the bright white walls that glisten against the bright blue sky.
Once you've had some time to walk the narrow streets and perhaps duck your head into the oval-shaped bullring or the 16th-century church, which is carved into rock, we'll continue on our way to Malaga.
When we arrive in Malaga, Picasso's birthplace and our final stop, we'll check into the swank Vincci Malaga Hotel, built recently right near the beachfront esplanade and offering water views, it's one of the city's finest properties and a perfect jumping off point for a city tour.
We'll enjoy that together as a group—a chance to see sites like the colorful glass cube that is the Pompidou Museum…the pedestrian Marques de Larios Street, a no-cars promenade lined with traditional ice cream shops and fashionably dressed windows…the Cathedral of Malaga (called "little one-arm" since one of its towers was never built)…and the Alcazaba—an Arab fortress built in the 9th century, which is a peaceful oasis within, a protected space filled with leafy vegetation and water-filled canals.
This is our last evening together, so we'll enjoy dinner as a group and then, in the morning, depart. (Though you're welcome to continue your travels, of course. Opportunity Travel will be happy to work with you to extend the number of days you stay and can help arrange for additional tours or whatever else you might need.)
This Trip Is About Insider Access, Insights,
and a Real-World Look at Portugal and Spain
This tour is designed to give you an honest, realistic, introductory feel for the character of Portugal and Spain…for the pace of life, the richness of the cultures, the ways that the patterns of day-to-day living could improve the quality of your retirement, while going easy on your bank account.
Portugal and Spain today represent the best-value escapes in Western Europe. Sophisticated, historic, and sun-drenched…they offer a lifestyle you just can't find in the U.S., at any price.
We've put together what we believe is a truly enlightening tour—one that is a profoundly "insider" trip—the sort of personalized excursion you'd take if you were visiting an old friend who lives there on the ground and she had made all the arrangements.
And, in fact, Tricia Pimental, our IL Portugal Correspondent, and editor Glynna Prentice, our Spain expert, will be on hand to share their insights, answer your questions, and help you begin to see how a retirement in Portugal or Spain might fit your future.
And, of course, we'll meet along the way with additional experts in real estate, taxes, residence, and with local expats who will share their experiences as well.
Bottom line: This isn't the sort of trip you could put together on your own.
With space for just 35 readers, you can rest assured that this tour will have an intimate feel. And I should say, too, that your fellow readers make for fine traveling companions. As like-minded International Living subscribers, they're an engaged, interesting, well-traveled bunch. (It's not unusual for readers to meet on a program like this and become such fast friends that they proceed to vacation together for years to come.)
As I said earlier, I think of this as a group trip for folks who don't really consider themselves group-trip people.
That means we'll take care of every detail. We'll ensure your experience is smooth and seamless and decidedly upscale. But we won't be looking over your shoulder at every turn. It's a group tour, but there's time built in for you to enjoy on your own.
It's a nice balance, really…and for this sort of specialized program where we take care of every detail and provide insider access you couldn't arrange on your own, we could easily charge as much as $7,000 or $8,000 a person.
But—because good value is important to us and I know that a measure of your interest in this part of the world stems from the degree to which your dollars can stretch today—we've priced this program at a modest $3,750 per person, double occupancy ($4,500 for singles) when you book now, before August 8, 2018.
After that, the price goes up to $4,200 per person, double occupancy ($4,950 for singles). If you'll be a single traveling alone and wish to find a roommate, we'll do our best to match you with a fellow, single tour-goer and thus lower the fee for each of you.
I encourage you to reserve your place now—it'll never be this affordable again to do so. PLUS…right now, seats remain. I don't expect that to be the case for very long.
We have a full half a million readers—but only 35 places are available on this tour.
If history is any guide, we'll be sold out before the Early Bird Discount expires on August 8.
So don't dally. Save yourself a spot on this tour now by clicking below. Or call 1-866-381-8446 (toll free in the US and Canada) or 1-410-622-3040 to speak with our events team now at Opportunity Travel in Florida.
What Is Included
This tour isn't just a high-end excursion with insider access, it includes a lot—
Meals
10 Breakfasts
5 Lunches
1 Coffee stop with snack
5 Dinners
1 Wine tasting with cheese
1 Wine and tapas reception with flamenco
Hotel Stays—10 nights
2 nights in Lisbon
3 nights in Algarve
1 night in Seville
3 nights in Marbella
1 night in Malaga
PLUS
Transportation to all destinations
Sightseeing and excursions with all the entrance fees and tips
Portugal and Spain expat and expert meetings
Optional real estate tours in both Portugal and Spain
All currently applicable taxes
Tips and gratuities for waiters during the group meals
Expert guidance, advice, and perspective offered by IL representatives Tricia Pimental in Portugal and Glynna Prentice in Spain
24/7 service by one of our tour staff at International Living and Opportunity Travel who will be traveling with you
It pays to act now. Reserve your seat today at the lowest price possible. With such limited availability, we expect this tour to fill extremely quickly.
To claim your spot now, call 1-866-381-8446 (toll free in the US and Canada) or 1-410-622-3040 now to speak with our events team at Opportunity Travel in Florida. Or you can contact them via email at info@opptravel.com.
Sincerely,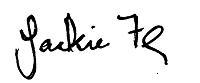 Jackie Flynn,
Publisher, International Living
Day-by-Day Snapshot International Living's Discovery Tour to Portugal and Spain
Depart for Portugal Friday, Sep. 28 - Depart North America for Lisbon, Portugal (Note: Your international flights are not included in this tour. You are responsible for booking them, though Opportunity Travel is happy to work with you to make flight arrangements and airport transfers on your behalf.)
Day 1. Saturday, Sep.29 - Arrive Lisbon, check into the hotel, lunch is on your own, brief orientation city tour by tuk-tuk, explore the Castle of St. George with a guide, dinner is on your own. Overnight at the Fontana Park Hotel.
Day 2. Sunday, Sep. 30 -Breakfast is included, morning tour to the Jeronimos Monastery, break for coffee and cream tarts, visit to the National Palace at Sintra, then wander through nearby Cascais and Estoril, dinner is as a group at the Museo de Cerveja. Overnight at the Fontana Park Hotel.
Day 3. Monday, Oct. 1 - Breakfast is included, travel to Evora stopping to sample wines and cheeses at the Jose Maria Fonseca Wine Cellars en route, walking tour of Evora, then continue on to the Algarve, dinner is on your own. Overnight at the Tivoli Carvoeiro Algarve Resort.
Day 4. Tuesday, Oct. 2 - Breakfast is included, morning meetings with our Portugal expats and experts with coffee and snacks, lunch is on your own, afternoon optional real estate tour, dinner is as a group (hosted by Ideal Homes). Overnight at the Tivoli Carvoeiro Algarve Resort.
Day 5. Wednesday, Oct. 3 - Breakfast is included, tour the western Algarve including Lagos and Sagres, lunch is on your own in Sagres, afternoon optional real estate tour, dinner is as a group. Overnight at the Tivoli Carvoeiro Algarve Resort.
Day 6. Thursday, Oct. 4 - Breakfast is included, head east along the Algarve coast stopping for a walking tour in Faro, lunch is on your own in Tavira, arrive Seville, Spain, drinks, tapas, and flamenco at the hotel. Overnight at the AC Hotel Cuidad de Sevilla.
Day 7. Friday, Oct. 5 - Breakfast is included, travel to Marbella, lunch as a group in Marbella, afternoon is free for you to relax, dinner is on your own. Overnight at the Hotel NH Marbella.
Day 8. Saturday, Oct. 6 - Breakfast is included, morning meetings with our Spain expats and experts with coffee and snacks, lunch is on your own, afternoon optional real estate tour, dinner is as a group (hosted by Always Marbella). Overnight at the Hotel NH Marbella.
Day 9. Sunday, Oct. 7 - Breakfast is included, full-day tour of Ronda with lunch included, dinner is on your own. Overnight at the Hotel NH Marbella.
Day 10. Monday, Oct. 8 - Breakfast is included, stop to tour Mijas en route to Malaga, lunch is on your own, afternoon city tour, farewell dinner is as a group. Overnight at the Vincci Malaga Hotel.
Day 11. Tuesday, Oct. 9 - Departure for home (or extend your trip—Opportunity Travel is happy to help you with any additional travel arrangements).
Or call 1-866-381-8446 (toll free in the US and Canada) or 1-410-622-3040 now to speak with our events team at Opportunity Travel in Florida. You can contact them via email at info@opptravel.com.