In the Right Spots Overseas, as Little as $1,650 a Month Can Bankroll a Truly Good Life… Which Means You Can Retire Comfortably on
a Social Security Check Alone
Join Our International Living Experts in Person next Spring in Atlanta for our Retire Overseas Bootcamp – Spring 2021 Conference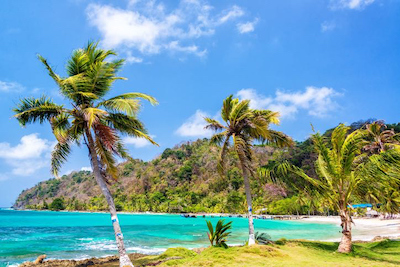 Retire Overseas Bootcamp – Spring 2021


March 26—28, 2021
Crowne Plaza Atlanta Perimeter at Ravinia, Atlanta, Georgia
Dear Reader,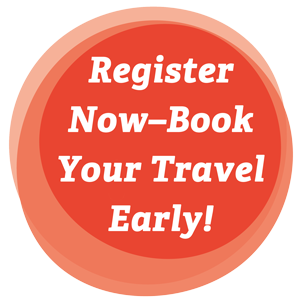 Retire sooner. Spend less. Live better. That's the end goal.
And there's no question: You can do it. Now, I realize we're all hunkered down at home for the moment—but this pandemic will pass—and the question is: What then?
What steps will you take to gain a measure of control over what your retirement will look like in the wake of this crisis?
The markets have been in massive flux—and your savings may have taken a hit. With the unemployment figures as they are, getting a "job" or working years longer that you'd planned may no longer be possible for you.
Frankly, lots of people will simply throw up their hands and resign themselves to a "lesser" retirement. But you don't have to.
The good news is: You have options—good options. They existed before this crisis. And they'll be there after, too. Now is a smart time to begin to explore them.
The truth is: You can spend less and live better. And you can do it whether you're worried about your quality of life on a strictly limited retirement income or just interested in super-sizing your lifestyle and living like a rich man on a middle-class budget. (After all, $35,000 a year goes a LONG way in the right spots overseas.)
You can spend less and live better in all sorts of beautiful, welcoming, good-weather communities that dot the globe from Latin America to Southeast Asia to Europe.
Laid-back beach escapes. Quiet mountain getaways. University Towns. Even cosmopolitan cities.
In the right communities, you really can live a richer, more engaging life than you do today…but spend as little as $1,650 a month to do it (housing included). This was true before this pandemic hit, and it will remain true once it passes.
In other words: Get the destination right, and you could live well on your Social Security income alone.
Of course, you could spend more if you like…and enjoy a genuinely luxurious lifestyle.
Take these three, for instance…
1) Your Own Caribbean Island Getaway
You might choose to surround yourself by white sand, palm trees, and warm turquoise waters on one of the last affordable islands in the Caribbean. Sound expensive? Don't be so sure…
In this sun-kissed escape I'm thinking of, you could walk the beach every day…go diving…ride your bike to meet friends for coffee or a glass of wine. It's a laid-back existence on this dollop of sand, no question.
And it costs less than you probably think. You could own your own two-bedroom apartment with a big balcony, fully furnished and crisply appointed for just $159,000. Here you're in a complex with a pool, restaurant, and bar. And you're just a two-minute walk to the ocean.
For $199,000 you can own a two-bedroom water-view condo with a balcony off the living room that overlooks the west coast beach and bird sanctuary, with unobstructed sunset views. Here you're actually on a little private island—just four minutes from the main town, but secluded with a private beach, on-site restaurant, pool, bar, spa, tour guides, boat captain, paddle boards and kayaks.
And that good value is reflected in the modest rents you'll find on this sandy enclave as well. You can rent a two-bedroom private home with its own private boat dock, which accesses the lagoon side of the island for $1,100 a month. This rental comes with an enclosed yard and secure parking.
As one happy transplant from Texas put it, "I rent a two-bedroom, top-floor condo directly on the ocean for $1,300 a month. It has vaulted ceilings, balconies off every room, huge decks for entertaining, and I have access to a swimming pool and a restaurant/sports bar. My electricity runs around $150 a month, and water and cable are included. I also have a bicycle and I can ride it anywhere."
This is a place that's on the cusp of change—a spot where claiming a foothold now may position you well to ride the upswing. Larger hotel chains are sniffing around, the tourism industry is maturing, the country has made a firm commitment to sound environmental practices with no offshore drilling and a pledge to ban single-use plastics. Tour guides must pass a rigorous training program, which has ensured they're top-notch and respectful of the marine environment. The puzzle pieces are coming together for this rustic paradise.
As you read this today, the world remains locked down—but it'll open back up, and you'll want to be prepared to take advantage of the opportunities for good-value living when it does.
Of course, a Caribbean island escape may not be on your wish list at all…and that's just fine…
2) An Old World European Escape
If you've always dreamed of Europe—but assumed it would be out of your reach—think again. Whether you travel, retire, or invest there today—you'll find your dollars stretching to an extraordinary degree.
You won't pay more for all the cultural riches, the benefit of year-round sunshine, the great food, and the rest.
In fact, you'll find rents for less than $1,000 a month—in some places half that—and access to good healthcare, too, for a fraction of what it costs in the States.
A couple can live comfortably in one spot we like, for instance, for under $2,200 a month and enjoy sophisticated arts offerings, excellent food, and year-round sunshine.
Golden, sun-drenched ribbons of sand…rugged mountains…windswept plains…tidy town squares boasting fountains carved hundreds of years ago…cafes with tables set in the shade of umbrellas…cosmopolitan cities filled with theaters, museums, and art…
Old World Europe is rich with history and saturated with beauty. And it's not just the surrounds that beckon…
It's the food and drink as well—just-caught sea bass grilled with lemon, garlic, and olive oil…fresh gazpacho…cheeses made from sheep's and goat's milk…puff pastries and custard tarts…
Living here is a feast for the senses…and more affordable than you probably imagine. A casual meal out costs about $13 a person—wine and dessert included.
You can go to almost any farmer's market and take home 5 kilos (11 pounds) of fruit and vegetables for a few euros.
Other costs are similarly affordable. Utilities for a couple will run around $309 a month (including gas, water, electric, phone and internet); groceries around $495; a maid (for three hours, twice a week) about $50; and $125 a month for entertainment.
Expat Annette R. sums up her experience, saying: "[We] realize how richly we can live on our retirement income, beyond all of our expectations."
You could do that, too… as soon as this craziness passes—and it will—we'll find opportunities again the world over.
3) A Sophisticated, Cool-Weather University Town
Of course, not everybody is after a Caribbean beach escape or a European retreat. And that's fine, too…because, as I said, you have lots of options today.
Maybe for you the ideal destination is a highland getaway where the climate is always spring-like—lows in the 50s, highs in the 70s, and you can enjoy some cosmopolitan diversions…but do it on a modest budget.
There's a university town I know that fits that bill nicely. Cobblestone streets wend their way toward grassy riverbanks. You don't need a car there…and there's always plenty to do…symphony concerts…art and history museums…archeological attractions…galleries…
And a couple could live very comfortably from $1,650 a month, housing included.
One expat living there describes life this way: "We start our days [here] with an early morning walk along a pleasantly babbling river…while we marvel at the majesty of the early morning sun as it strikes the mountain tops and the slopes of the city.
"Later we might visit one of the many free or low-cost museums or constantly changing art exhibitions, enjoy a stroll through town, meet friends for lunch, or people-watch in the town square while enjoying an ice cream.
"Life here proceeds at a much slower pace; people know how to enjoy it and each other. And for us, life is good."
Those are just three of dozens of very good options you have in the world today for improving your lifestyle while you keep more of your own hard-earned income in your pocket.
To show you exactly how it's done—step-by-step—when all these travel restrictions come to a close, we'll be flying in our in-house experts from around the world to share their advice, insights, and recommendations. And I'd like to invite you to be there with us…
You'll hear from…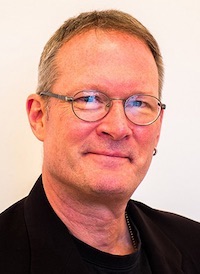 Dan Prescher, IL senior editor. Based in Mexico part-time today, Dan has also lived full-time in Ecuador, Panama, and beyond. He and his wife, Suzan Haskins, headed south after too many cold winters in Omaha, Nebraska. Today, they're our down-to-earth and practical-minded eyes and ears on the ground in Latin America.
Dan will be our emcee and also lead several panel discussions. Having reported from destinations all across Latin America, there's nobody better qualified to lead you through a comparison designed to help you pinpoint the place that would suit you best.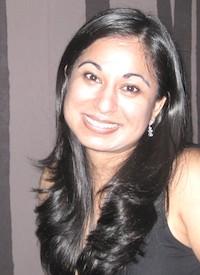 Jessica Ramesch, IL Panama editor. Panama always earns high marks as one of the world's top destination for retirees, in part because of its Pensionado program, which is designed to entice foreign retirees with such perks as 50% off closing costs for home loans…20% off medical consultations…15% off dental and eye exams… 25% off airfare…and more.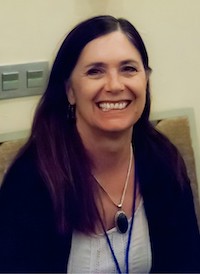 Suzan Haskins, IL senior editor. You'd be hard-pressed to find a more savvy, seasoned expat than Suzan, having lived overseas with her husband Dan Prescher for nearly two decades now—in multiple countries and several communities in each.
In March, she'll be on hand to lead many of our how-to sessions and discussions. She'll hand you proven strategies for narrowing down your just-right options abroad in an effective, stepwise way. She'll help you focus on how to get your financial world in order before you head overseas. And she'll give you a roadmap to what comes next—how, practically speaking, you get from the end of our live event to actually enjoying a new, more international life.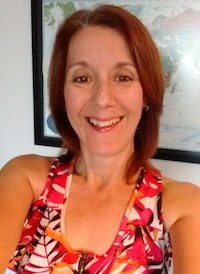 Nancy Kiernan, IL Colombia correspondent. Colombia remains a country largely misunderstood in the mainstream…which, frankly, means opportunity for you. Remarkably sophisticated, you'll find all kinds of interesting options for living well in Colombia, from coffee country to warm coastal retreats to our top city pick: Medellin. Right now the exchange rate equates to great bang for your buck.
In Medellin's best neighborhood, for instance, you'll find you can grab a well-appointed two-bedroom apartment in a great location right near the central park with lots of restaurants, super markets, gyms, and bars nearby for just $127,500 and it's the sort of place you could easily rent out when you're not there.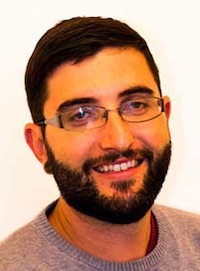 Jason Holland
Jason had the benefit of living overseas from an early age. His father worked for the U.S. government in Turkey, Germany, and Spain. Jason was born in Madrid and spent most of his childhood in Spain. Today, he lives with his wife, Liz, and two young sons in San Miguel de Allende and serves as International Living's Roving Latin America editor.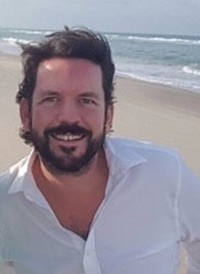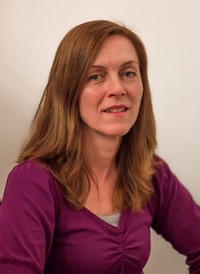 Ronan McMahon and Margaret Summerfield of Real Estate Trend Alert and Pangea, International Living's preferred real estate advertiser, will be on hand. From them you'll get the important insider guidance (and cautions) on buying in Europe, plus they'll reveal their top picks for real estate investment in Europe today—whether you're interested in a full-time escape or an income-producing property you could visit once or twice a year…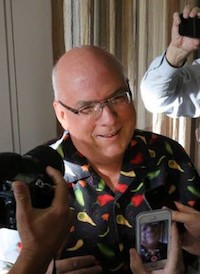 Winton Churchill, founder of Barefoot Consultants, will be on hand to show you how you could add to your retirement funds—and even bankroll your life overseas—with an income you take with you wherever you decide to go. You may not think you have a "portable" skill, but don't be so sure. Earning into your retirement years can have positive benefits beyond the bottom line, keeping your mind sharp, your social interactions strong, and increasing your quality of life. Plus, with an income that travels in Europe, you gain the benefit of flexibility in the ways (and the places) you can cash in.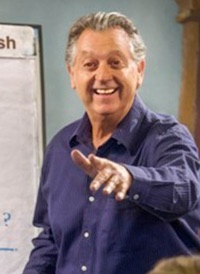 Warren Hardy of the Warren Hardy Spanish School in San Miguel de Allende, Mexico is coming as well. And if you like the idea of a Latin American retirement…you'll find his guidance invaluable. Many of the countries you'll learn about in March are Spanish-speaking—and that can feel like a roadblock for many folks. But it shouldn't…and Warren will show you why.
His specialty is teaching expats—and he gears his programs specifically for older learners. Next spring, he'll talk about why it's important that you learn the local language wherever you end up…and will show you—right there on the spot—some tricks to make it a lot easier than you imagine.
And that's just for starters. The speaker list for this Retire Overseas Bootcamp Conference goes on…with local attorneys joining us…developers…local expats…real estate agents…
** Please note, the times, schedule, and speakers are subject to change – though these topics will all be discussed.
You'll Stay in Comfort in a Great Location
We're hosting this program at the luxurious Crowne Plaza Atlanta Perimeter at Ravinia—where we've arranged deeply discounted rooms for attendees. (They're just $149 per single room/$159 per double room), which includes continental breakfast daily and Wi-Fi in your room
If you have questions or would like to reserve your place, call our events team now at 1-866-381-8446 (toll free in the US and Canada) or 1-410-622-3040 (direct).
Register Early—NOW—and You Save $200 Per Person
Please understand that attendance is limited by the size of the conference space we've booked. And we expect this event to sell out—just as most of our live programs have for the last 5 years. I think that—like you, I imagine—lots of people will be eager to get out and explore, and this conference is designed to show you the best ways and places to do it.
Even so, it helps us to have a rough headcount earlier rather than later as we can better plan for staffing and printing materials and so on.
So that's why, in exchange for reserving your place now and letting us know to save a seat in your name, we'll take a full $200 off the price of your admission (and an additional $200 off your companion's ticket as well).
That means you attend the event for $995 $795 and your companion joins you for just $795 $595. But that price is only available until midnight on February 28, 2021.
In fact, you may well be eligible for additional savings as well. The $200 off for your Early Bird sign up is a discount ON TOP OF any others you qualify for.
There won't be a better-value time to sign on.
And I should say, too, that while the price goes up at midnight on February 28, 2021, I cannot guarantee we'll actually still have seats available at that point. We may well sell out ahead of that date. So don't wait and miss out.
If you're at all interested in joining us, please let us know sooner rather than later to save a seat in your name.
Register by calling our events team at Opportunity Travel now at 1-866-381-8446 (toll free in the US and Canada) or 1-410-622-3040 (direct).
Save $200 with the Early Bird Discount Today…
PLUS Save Even More!
Save another $50 no matter when you register if you are an International Living Magazine subscriber. (Register by February 28 and you pay just $945 $745.)
Save another $150 no matter when you register if you are a member of IL's Lifetime Society. (Register by February 28, and you pay just $845 $645.)
Save another $200 no matter when you register if you are a member of IL's Publisher's Roundtable, Real Estate Trend Alert, or IL's Platinum Circle. (Register by February 28, and you pay just $795 $595.)
Admittance is FREE if you are a member of IL's World Club or Explorer's Club.
Interactive, Useful, Personalized
This Retire Overseas Bootcamp Conference is geared entirely to helping you—in your individual situation—to find the spot that's right for you.
Everybody's path is going to look different. After all, what would make you happy might drive your neighbor nuts. We all have our own preferences, our own interests, our own lists of "must-haves" and "can't stands," our own budgets.
And, post-pandemic, lots of people's retirement plans are going to look different than expected. No doubt, there will be a lot of uncertainty and worry. But our experts will be on hand to help you make sense of your options and take stock of where you are and where you might go.
That's why this special 3-day Retire Overseas Bootcamp Conference is going to be super-interactive.
So, frankly, if all you want to do is sit back and listen to lectures, well…this might not be the forum for you.
But if you're ready for roundtable discussions, for answers…ready to pinpoint the spot that's right for you…ready to get an actionable plan to follow from where you are now…to your ideal retirement locale…
Then I hope you'll join us…
Reserve your place by calling our events team now at 1-866-381-8446 (toll free in the US and Canada) or 1-410-622-3040.
We'll show you how and where—step-by-clear-step—you can embrace the life you want to have in a place that's perfect for you in some of the best-value locales.
To register, call our events team now at 1-866-381-8446 (toll free in the US and Canada) or 1-410-622-3040.
I look forward to seeing you in March 2021.
To Register, Call Our Events Team Now
1-866-381-8446 (toll free in the US and Canada) or 1-410-622-3040
Sincerely,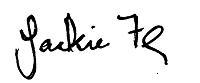 Jackie Flynn
Publisher, International Living
Special Add-On Workshops
How to Fund Your Life Overseas
with Winton Churchill
Friday, March 26, 8am-3pm at the Crowne Plaza
Atlanta Perimeter at Ravinia Hotel
In addition to this special Retire Overseas Bootcamp program, we're running two special add-on workshops geared to give you an extra overseas jump start. If you like the idea of having an income you could earn from anywhere—and take with you to whether you plan a full-time or a part-time escape, then this program could be perfect for you…
Winton will show you how—by combining your experience, interests, and skills with today's mobile technology—you could earn an income from anywhere in the world.
Warren Hardy Spanish Master Class
with Warren Hardy
Friday, March 26, 9am-2pm at the Crowne Plaza
Atlanta Perimeter at Ravinia Hotel
Or you could join Warren Hardy's Spanish Masterclass where you will master the social protocols and be able to confidently express your wants and needs in Spanish.
** When you sign on for IL's Retire Overseas Bootcamp Conference, we'll send you more details about these add-on workshops.
To Register, Call Our Events Team Now
1-866-381-8446 (toll free in the US and Canada) or 1-410-622-3040
P.S. When you sign on to attend our Retire Overseas Bootcamp Spring 2021 Conference, we'll give you something extra, too, at no charge…
We'll be recording this program—capturing all the advice, guidance, and recommendations from every expert in every session. And we'll sell the recordings to readers who couldn't be with us in Atlanta in person.
But for attendees, access to the recordings is $249 FREE. They're our gift to you, a special thank you for attending in person.
And I know you'll find them invaluable. Because it means you can listen in again to any of the sessions you'd like. Again, this is a $249 value that's yours, FREE, when you reserve your place in Atlanta for International Living's Retire Overseas Bootcamp Conference today.
To Register, Call Our Events Team Now
1-866-381-8446 (toll free in the US and Canada) or 1-410-622-3040
Day-by-Day Snapshot
International Living's
Retire Overseas Bootcamp Spring 2021 Conference
March 26—28, 2021 – Crowne Plaza Atlanta Perimeter at Ravinia, Atlanta, Georgia
Day 1 – Friday, March 26
2:30 pm-7:30 pm (register 2:30-4:00 pm)
A country-focused afternoon followed by an opening cocktail party.
Day 2 – Saturday, March 27
8:30 am-5:30 pm
A morning of sessions focused on choosing a place, navigating healthcare, buying, renting, and more. Followed by an afternoon of roundtable discussions and expert presentations.
Day 3 – Sunday, March 28
8:30 am-6:00 pm
A morning of sessions focused on earning overseas, house sitting, nuts-and-bolts for getting settled, and more. Followed by an afternoon of roundtable discussions and expert presentations. We'll end the program with an evening cocktail party.
** Please note, the times, schedule, and speakers are subject to change – though these topics will all be discussed.
To Register, Call Our Events Team Now
1-866-381-8446 (toll free in the US and Canada) or 1-410-622-3040