You're officially invited to our…
Speak English and Get Paid Online Masterclass
November 13, 2021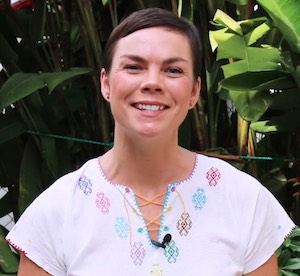 "Over one intensive, power-packed day, I'll show you how you could turn your native English skills into an online income you could earn from your living room—or anywhere in the world you want to spend time."
– Kary Vannice
This is your chance to get the step-by-step, personal guidance you need to set up your own portable income with a particular skill you already have.
In one single day, you can gain the freedom and control you need to go anywhere on the planet you want to spend time.
We'll show you how simple it really can be to fund the life of your dreams overseas…with a skill you already have!
You don't need employees or inventory. You don't need teaching experience or complicated tech skills.
And you can have an income in place quickly. The demand right now for English speakers who can share their know-how online is outpacing the supply.
It means there's great opportunity for you—and it doesn't matter what your age is, if you're male or female, or what kinds of background you have—it's all fair game.
Plus speaking English online and getting paid works not only from right there at home, but pretty much anywhere overseas you might want to travel, live full-time, or stay part of the year. If you have a laptop and an internet connection, you can, really, make your base anywhere and earn from home with your native English skills.
Everything you need, soup-to-nuts…delivered to you in the comfort of your own home.
You start the day without a portable income. You finish ready to earn…with all the tools in place to fund a completely flexible life…doing something you already know how to do: speak English.
Here's a taste of only some of the items we will cover:
We'll explore all the surefire ways you can earn online with your English-language skills. Through schools, tutoring, coaching, teaching adults, teaching kids, and the list goes on…
We'll dig into how applying for positions online is different from applying for "regular" English teaching positions "on the ground" around the world.
I'll give you lots of "outside the box" earning ideas—hidden ways you can cash in online with your English skills that the general public doesn't know about.
I'll share a secret online resource that lists hundreds of companies that hire online teachers, broken down by geographic region—so if you want to speak with students who are adult expats in the US who want to reduce their foreign accents, X would be a good choice for you. But if you prefer to speak with young children in China, then Y might be a better option.
I'll show you which online schools hire teachers without a degree—and which companies hire with no training or experience whatsoever.
Plus, we'll explore the ways your online experience can translate seamlessly to in-person earning opportunities in countries all over the globe, too.
And lots, lots more…
What: Speak English and Get Paid Online Masterclass with Kary Vannice
When: Saturday, November 13th, 2021
Where: The comfort of your own home.
Got questions? Please call toll free, 1-877-259-2925 to speak to one of our team, who can take your order and/or answer any questions you have.