An exclusive invitation from International Living for a one-day-only event…
5 Hours to A Portable, Semi-Passive Income
We've locked down this top coach to help you set up your very own go-anywhere income stream – right from your home –
FAST

.
You'll be ready to hit "go" to make as much as $100,000 THIS YEAR so you can enjoy the good life … all online and part-time …
using his proven system

.

Dear Reader,
Five hours.
That's all you need to learn how to set up your very own portable, semi-passive income stream.
I know, it sounds a bit far-fetched.
But in just a moment, I'll introduce you to the man who will help you do it…
He's one of the TOP "portable income" coaches on the planet as well…
With a proven model for building an income that travels with you, no
matter where in the world you find yourself.
He also happens to be a business analyst and corporate executive for some of the largest and best-known companies in the world.
He's got this down to a science.
And it's unlike anything you may have seen or heard of before.
Because this is something that can truly give you semi-passive income fast.
Which means even if you take a week off or even two weeks off – the money will still roll in, day in and day out.
I don't know about you …
But in my opinion, a semi-passive, spare-time income like this gives you something far more important than money …
… it gives you freedom and choice.
The choice to travel and take the family on a nice vacation (once it's safe to do so!)….
The choice to get rid of those pesky debts and sleep like a baby at night …
The choice to quit a 9-to-5 you hate and never have to deal with rush hour traffic or wake up to the sound of a blaring alarm.
The choice to give your nest egg some serious "padding" so you can feel confident you'll always have more than enough …
It's really up to you.
Because a semi-passive income like this gives you true control and flexibility…
Take Jeff Carley for example.
Some years ago, he made a decision never to work a regular job again… to never have a boss… to never work 9 to 5 in an office…
So he used this proven model to launch his portable income stream.
Today it brings in more than $144,000 per year like clockwork.
Says Jeff:
"These days, I make around $12,000 a month.
"Sure, there are people who make a lot more than me doing the exact same thing.
"But I like to play golf and enjoy life. I rarely put in more than three or four hours of work in a day, and I often take off for long weekends or extended vacations."
That's the power an income using this proven model can give you.
Maybe you're a bit more adventurous and want to see the world when it's safe to do so again.
Well, then you'll want to hear about Elin Rose.
She made a decision to follow her heart and start a traveling, sailing lifestyle far away from any workplace.
Fortunately, she came across the same proven model for building a portable income…
Today, Elin brings in about $13,000 a month consistently.
What's more, she does it all while sailing around gorgeous islands, lounging on beaches and swimming in the North Atlantic.
Says Elin:
"It's a business that keeps growing, and what's really great is how my income is 99% passive … and that's how it's been possible for me to sail around almost every island in the Azores, Madeira, and the Canaries archipelago in less than three years!"
"Never before had I lived a life where I was getting paid when I was not working, including every day of the week and every holiday of the year!"
This is what's possible …
And this top "portable income" coach has set aside five hours on a Saturday …
…to give you the hands-on guidance you need to get everything set up and ready to press "go."
Your VIP Pass to Living The "Good Life"
Now before I go any further, allow me to introduce myself.
My name is Jackie Flynn. I'm the Publisher of International Living.
For more than four decades, my team has been laser-focused on the ways you can capitalize on opportunity at home and overseas.
We are regularly on the lookout for opportunities that can help you fund the "good life" for yourself and those you love.
I'm talking about the kind of life where you don't have to work for an unappreciative boss who chews you out for showing up two minutes late to the office (despite giving everything you have to the company).
A life where you can afford experiences like eating out at a 3-star Michelin rated restaurant …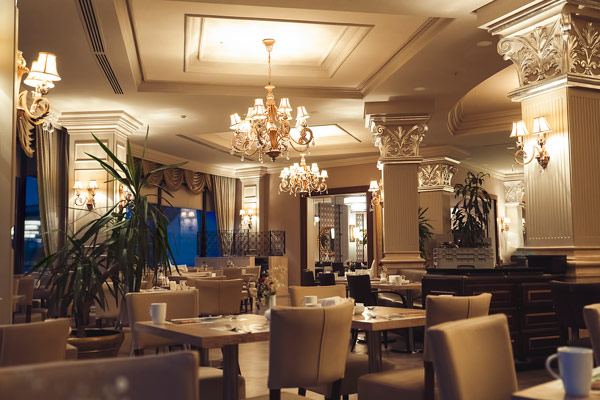 … go on a month-long Caribbean vacation without having to ask anyone for permission or time off …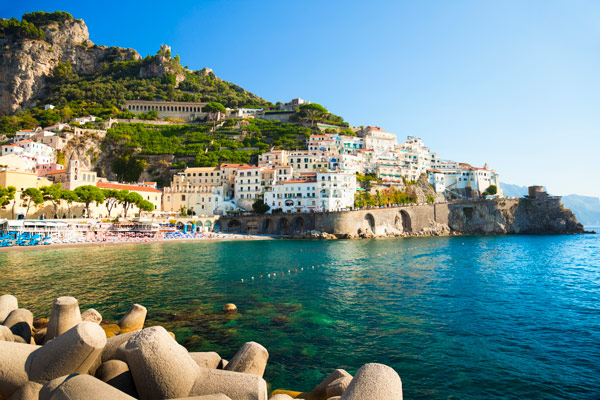 … Or go scuba diving in the Caribbean waters of Belize, "just because" you felt like it.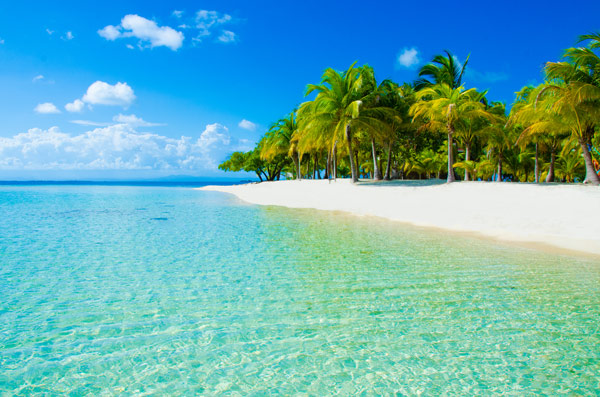 I'm talking about the good "life" – a life full of joy, free of financial worry and stress. Where you can also surprise your spouse with the brand-new car they've had their eye on or with an all-expenses-paid skiing or golfing trip, and not bat an eyelash about the cost.
I know… maybe this all seems a bit far-fetched right now.
But the top coach who's agreed to spend a Saturday with you has a proven model …
… that can help you do all of this by pocketing as much as $10,000 a month (or more), earning on your own terms, from home.
I'll tell you when this exclusive training event is taking place … along with how you can take part in it … in just a moment
First, there's something important I want to share with you:
Stop Trading Time For Dollars –
Do This Instead
There's one BIG thing that really sets this proven income model apart from anything else you may have heard of.
It sets you up to have a mostly passive income.
You see …
Almost all of the ways out there to create a portable income for yourself involve an even trade of your time in exchange for money.
Say you decide to do freelance writing…
Yes, you can make an income doing it, from anywhere in the world.
However, you still have to work "X" amount of hours in order to get paid.
Or say you teach English or another skill, like playing guitar…
Again, you trade an hour of your time, in exchange for a set amount of pay.
But here's the problem with that …
What happens when you decide you want some well-deserved time off?
Or what if you get sick and need to rest?
Or what if you want to take a spur-of-the-moment road trip?
As soon as you stop working. The money stops rolling in.
And sure …
Any of these portable income streams are a big improvement over the typical workaday, 9-to-5 life.
The only problem is they don't give you as much time freedom as you might like.
This proven model on the other hand …
… gives you a LOT more freedom.
You do the work once to set things up properly and ensure they run well. Once the "machine" is up and running, you can take a week or two off if you want…
… and your income will still be intact.
In fact …
This proven model allows you to quite literally make money while you sleep. (And I should be perfectly clear here: I'm not talking about any sort of stock-trading scheme, and this is not a "get-rich-quick" plan, either. It's a proven earning strategy that does require some work, but which you control and can set more-or-less to auto-pilot, once you're up-and-running. Let me show you what I mean… )
Imagine …
Waking up, grabbing a hot cup of your favorite coffee and then checking your computer.
You see that more money is on its way to your bank account – money that came in while you were sound asleep!
You sit back and smile… thanking your lucky stars for learning how to get this semi-passive income stream set up in your life.
THIS is what makes this proven model so exciting.
Because not only is it portable …
… it's mostly passive, giving you a lot more LEVERAGE over your time.
It truly turns the game of work on its head.
So even if you DO need to stop working for a short stretch – for any reason – that's okay.
Because so long as you set things up properly (like this top coach will show you), the money will keep rolling in.
Oh, and there's something else you should know …
Turn your passions (or anything you like) into profit
In addition to giving you a clear path to mostly passive income, this proven model lets you do it with practically anything you're passionate about.
For example, Rob Cordoba from Los Angeles had always wanted to gain control over his situation and live the good life.
So when looking for something he could do, he decided on this proven model.
At the time, he lived by the beach and had worked at a surf shop.
So he created his income stream around swimwear.
Soon, the money started rolling in. His first month? $2,000.
The second month: $12,000!
After just four months of starting his income stream with this proven model, he'd made $60,000.
This is but one example of what's possible …
C ara Wilson is a mom (to both children AND dogs) and works a full-time job.
She wanted a side income that wouldn't take up all her time. It also needed to be fun and give her an outlet for her creativity.
So she chose to go with this proven model and built her income stream around baby clothing.
Since launching it, she's brought in $17,204 (and counting)!
Says Cara: "… I'm just loving it. It's absolutely amazing, I love every aspect of it."
Now, you might be thinking this is wonderful…
…but how has the pandemic affected this proven model?
Well …
Look no further than 18 and 19 year olds Liam D olbern and Tommy Rolfe.
Coronavirus turned the world upside down.
And it left these two teens bored at home, with nothing to do.
Instead of playing video games till they were blue in the face …
… they decided to make some money using this proven model.
They built their income stream around toys, games, and hobbies.
Within 28 days of setting things up and pressing "go" …
… they brought in a mind-boggling $70,000!
All during COVID-19.
This is why I'm so excited to introduce you to the top expert we've locked down …
Because anyone can do this.
You don't have to be "technically" inclined.
You don't need a genius IQ.
And you don't need a ton of money, equipment, or software to get started.
That's great news, because this is one of the most "future proof" portable incomes you can build for yourself.
And this top expert will show you how in just five hours on a Saturday …
You're officially invited to our…
21st Century Storefront Masterclass
September 5, 2020
This is your chance to get the step-by-step, personal guidance you need to set up your own portable and semi-passive income with a particular kind of online store.
For five hours, this top coach will walk you through every step of the process.
You'll come in not knowing a thing about this proven model, known as the 21st Century Storefront …
… to having the complete blueprint to getting it set up and ready to press "go."
Best of all, you could have your first bit of income start coming in within 30 days (maybe even less).
This is the first event we've ever done if its kind.
Which means you'll be among the first to take part.
Now, before I tell you who your coach is, and how to reserve your spot to attend …
It's time for me to explain what this proven model is and why it works so well.
This Is One Of The Oldest & Most Successful Business Models In The U.S.
And it's even used by major retailers, including Target, Home Depot, Walmart, and others.
Except that now the Internet has leveled the playing field. It's no longer just the retail giants that can profit massively from this proven model.
The web is allowing everyday folks to take advantage of it and use it to build nearly passive income streams for themselves.
And the best part – it works even better online!
At its core, this proven model has three simple steps:
You find a product that is in demand. (Don't worry … this is super easy once you know what to look for. In fact, the expert we've brought on will give you a simple-to-use "checklist" to help you quickly spot a product that will practically sell itself).
You buy it for less than "retail" price. (You'll learn how to do this without any money upfront or even needing to carry inventory).
You sell it to the general public at the "retail" price and collect the difference. (This is the fun part, which again, you'll learn how to have almost entirely on "autopilot").
Like I said, simple.
But here's the thing –
With the advent of the Internet, this model has become available to you and me and it's even easier than before.
Why?
Because you can now set up a store online that sells products for you every day of the year (even while you're sleeping) and at a tidy profit …
… without ever having to touch, see, or even buy those products!
That's not a typo.
With this model, you can set up a store online (within a few hours' time) … "copy and paste" the products you've found are in-demand … and then drive visitors to your site.
That's all you need to do.
You don't have to spend thousands of dollars on inventory.
You don't need to have ANY products on hand.
And get this …
You don't even have to ship the products you sell!
That's because there are literally tens of thousands of suppliers and manufacturers that will do all of that for you.
You may have heard of this business model referred to as "dropshipping."
And it's the model used by every successful retailer.
For example, Harvard Business Review reports that when Zappos (you know, the shoe guys) first started out, they fulfilled their orders through dropshipping. They relied on the shoe manufacturers to ship the products directly to their customers.
Another company you might be familiar with: Amazon.
They started out as a book and music seller.
Forbes reports that in their early days, Amazon relied on dropshipping exclusively. You'd go to Amazon to buy from their "wide selection" of books and CDs.
When you placed your order, Amazon would forward it to the nation's largest audio and book wholesaler at the time, who would then pick, pack, and ship the item to you.
Another company you may (or may not) have heard of is Wayfair.
They have one of the world's largest selection of furniture and home goods.
According to one of their board members, "… you can't stock 500 different couches in 75 different colors in a warehouse."
It's why they too, rely on dropshipping directly from the manufacturers.
Now here's the thing:
You don't have to be a large, big box retailer to benefit from dropshipping.
The internet has opened it up so that ANYONE with a computer and an internet connection can set up an online store, offer a wide variety of products, and never have to touch any inventory.
Better yet, the expert we've brought in to show you how to do this has developed his own proprietary framework for doing this in a way that's:
even MORE profitable
requires even LESS of your time and
saves you countless hours of research and "set up" time!
It's why I believe this is one of the BEST and cheapest ways to build a no-boss, work-from-the-beach income for yourself.
Step Into The Driver's Seat of Your Life
The dropshipping model gives you a realistic way to build a significant income stream for yourself that can stay with you as long as you want.
It can give your retirement a total upgrade …
It can pay for new experiences …
Or it can help ease the daily pressures of life by giving you peace of mind, financial security and more.
Just think –
How would it feel to have an extra $3,000 … $5,000 … or even $10,000 coming in each month like clockwork?
You'd have a lot more time freedom. You can decide what to do each day. And if you want to take off for a week, not a problem.
Because this income stream is mostly passive, you can do that.
There's no better way to gain control and flexibility.
Maybe you want to beef up your golf game? Go for it.
Maybe you'd like to experience what it's like to take your significant other to a Michelin-starred restaurant …
… and order based on what you really want (instead of deciding by price).
Go for it and bon appetit!
Or maybe you've been worried about how you'll pay for unexpected medical expenses, for instance…
With this income stream in place, you'll stress less, and have more restful sleep thanks to your newfound peace of mind.
See, it's not just about the money…
Sure, that part is great.
But it's really about the OPTIONS dropshipping gives you.
It opens up so many more doors for you. And gives you way more control and flexibility.
And plus, it's actually kind of fun because you can build it around something you're passionate about.
Oh – and as I mentioned earlier …
Once you've set things up and press "go" …
…. you could be seeing the first of many deposits to your account in as little as 30 days or less.
I should also mention …
This Can All Be Done In Your Spare Time
These days, one of the biggest complaints I hear from our readers is not having enough time!
And it makes sense…
Having to wake up at 6.00 a.m. and rush to get ready … only to hit soul-sucking traffic.
Then, you finally get to your place of work and before you can even get any work done, you're in meetings, calls, having to put out a fire with the boss, and more.
Then you fight your way through traffic back home …
By which point you're fried and can only muster enough energy to sit on the couch and get ready to do it all over again.
Even if you're working at home these days—that can entail a LOT of Zoom calls and you're still at the mercy of your job and your boss.
It can be absolutely exhausting!
That's why with this opportunity, you can finally turn the tables … and design your business around the life you want to have.
This is a way for you to set up an online store that works for you around the clock – not the other way around.
Because setting up an income with a store online that does dropshipping can be done in your spare time.
For example, Karl Rinberg had a full-time job as a brand manager.
He wasn't happy working for someone else and longed to have the freedom to travel the world.
"I was always doing a job for someone else, there was nothing of my own that I had," said Karl.
The only problem?
He didn't have much free time with his job. So he did what he could and blocked out every Sunday to work on his store online.
Within two months, he gained some traction.
And before he knew it, he quit his job and he and his wife travelled the world for 8 solid months. They visited Thailand, Japan, Vietnam, Laos, Indonesia, and more.
All thanks to the monthly income from the single store he built with his one-day-a-week schedule.
Who This Masterclass Is For …
Now, before I go any further, I want to make sure that this training event on Saturday, September 5th is a good fit.
For starters, you need to be able to follow simple, step-by-step instructions.
Even though you don't need to be a tech whiz or anything like that to get started with dropshipping, there is a framework that needs to be followed.
It's actually kind of like baking a cake…
You've got to put in all the ingredients in a bowl. Mix them. Then pour them into a baking ban. And then stick it in the oven at the right temperature, etc.
What happens if you miss a step – say, forgetting to mix the eggs BEFORE putting the cake batter in the oven?
Or what if you put in the flour after baking the rest of the ingredients?
Miss a step or do it out of sequence and you end up with a hot mess.
It's the same with dropshipping. So the ability to follow simple instructions is critical.
Next, you've got to want an income that's going to stand the test of time.
Dropshipping is far from a get-rich-quick scheme.
It's a way to build a real online business that can run mostly on autopilot once you have the right "systems" in place.
So if you're looking for flash-in-the-pan, this is probably not right for you.
Finally, you've got to be committed to building a real, consistent income that travels with you.
The reason here is simple: Nothing will happen if you don't take action.
So you've got to be willing to act on the instructions you're given.
And that's it.
If you meet those criteria, congratulations!
You're a perfect fit for our upcoming event.
And now, allow me to introduce you to the coach you'll be learning from:
Your Coach:
A 62-Year Old Business Analyst and Corporate Executive for Some of the Largest and Most Well-Known Companies in the World!
The fastest way to your own portable and mostly passive income stream is to follow in the footsteps of someone who's "been there, done that."
Which is why I want to introduce you to the expert who we've brought in to help you launch your own online store on Saturday, September 5, 2020.
His name is Ian Bond.
And he isn't your typical "marketing guru" or expert.
In fact, he's far from it.
He's a 62-year old corporate executive who's been on Wall Street since the 1980's. He builds wealth management, asset management, and private banking businesses.
Ian has worked with a "who's who" of the financial world, including Goldman Sachs, Credit Suisse, and Citigroup.
Ian will be the first to admit he's low on tech skills but long on life skills. And it's a big part of why he's been so successful at building a veritable online empire.
Now, you might wonder …
… if Ian has such a high-powered job working with investment banks, why would he even bother with dropshipping?
Good question.
You see, after the Great Recession of 2008 – 2009, Ian took a serious financial hit.
And from that day on, he vowed to never be at the mercy of his employers.
So, he set out to use his knowledge of numbers and business analytics to create a sort of "pension plan" for himself.
One he could rely on to take care of himself, his wife, and his young children.
Says Ian, "One of the very first things I learned at Goldman Sachs, and this is really important, was to spot a big trend and get in front of it. This is how you make big money."
So, he set out to analyze dozens of business opportunities using his experience in investment banking. He put each one through the ringer, until he came upon dropshipping.
It ticked all the boxes:
Profitable
Easy to manage
Low tech
Durable income
Location independence
A real asset that can be sold down the road for a nice windfall
Ian committed himself to learning everything he could about the online dropshipping business.
And despite still having a demanding full-time job working with a large investment bank, he's built EIGHT (!) successful online stores using the unique formula he's developed.
Now, he wants to teach it to you on Saturday September 5th and help you launch YOUR first online store—quickly and easily.
Ian will cover absolutely everything you need to know to launch your first online store and start building your portable income stream.
He's going to help you live the "good life" – a life where you set your own schedule, avoid long and soul-sucking commutes, and wake up whenever you feel rested instead of rising to the buzzing of an alarm.
Get to A Portable, Semi-Passive
Income FAST
One of the great things about this Masterclass is that Ian's goal is simple:
Get you to build your first dropshipping store and get to a portable, semi-passive income FAST.
So to accelerate your success, Ian will introduce you to his unique way of doing dropshipping.
You see, unlike other "gurus" who may teach you to source cheaper products (typically from China), Ian has discovered how to do something different that's far more profitable.
He's discovered something that's so much easier than trying to compete against everyone else selling lower-priced products. And because of that, you'll have virtually no competition, a much easier time getting sales, and you'll deal with "premium" customers who have the disposable income to buy from your store.
So what is it?
It's doing what's known as "high-ticket" dropshipping.
With higher ticket products, your job becomes FAR easier. And as I just mentioned, you'll have far less competition and much better profit margins.
Ian will show you his system for finding high-ticket products that are in-demand, and then selling them on your store for a nice and regular payday.
In fact, Ian has distilled his entire system into three simple steps that he'll walk you through …
Step 1 – Choosing & Researching
Your Niche
This first step is all about discovering what products you'd like to sell on your online store.
The truth is, the sky's the limit, because when you deal in higher-priced items—as opposed to cheap Chinese-made goods—you can sell in virtually every niche you can think of.
From furniture to golf clubs … camping gear and home theatre equipment … and everything in-between.
That's Ian's first big secret: aim for high-end instead of low. Ian will show you how he decides what makes a niche viable and sets you up for easy sales.
Plus:
You'll discover how to instantly know if a niche will be viable or not
You'll learn about buyer psychology and why someone will want to buy the product(s) you're selling
You see exactly what to avoid and why (and save yourself a lot of wasted time, money, and effort!)
You'll get a simple strategy you can use to find viable products right in your own "backyard"
And much more …
By the time you're done, you'll have selected a niche that will pave the way for your success.
Step 2 – Setting Up Your Store for Maximum Profitability and Income
Now, this is where the rubber meets the road!
This is where Ian shows you how to get everything set up and ready to start making sales …
You'll discover what program to use for your online shop (don't worry, if you can click open an email, then you can get this part handled with ease)
You'll get tips on choosing the right name for your store… Ian will have you sorted in no time
You'll learn Ian's unique "online retail framework" that explains what you'll need to do in order to make your store as profitable as it can be … this is Ian's exclusive fast track to profits.
You'll get step-by-step instructions on how to find suppliers for great, quality products your customers will love… no wasting time trolling the internet to try to figure out who you should and shouldn't work with
You'll learn about "MAP" pricing and why it protects you from any competitors trying to undercut you on price (and practically guarantees your site visitors will buy from YOU)
Ian will show you how to get Google to send you a flood of qualified customers to your online shop
And much more …
Oh – and I almost forgot.
If you don't want to actually build your own store – you don't have to.
You can just buy one.
Of course, the trick is to know if you're getting a good deal – but Ian will show you how, using his "starter site" strategy.
This is a great option if you're short on time but have some money to spare.
It's not as expensive as you'd think to buy an existing online store.
And oftentimes most store owners are sitting on a goldmine and just don't know it.
Ian will show you where to find these stores you can buy and even share with you how he's now buying stores to add to his "portfolio."
But remember, even if you start your store from scratch, as Ian will show you, it doesn't cost a lot of money to do so.
You can get started with anywhere from $100 – $500.
And no matter what, there's one more important point I need to make here:
You Could Start Seeing Deposits to Your Bank Account in 30 Days (Or Less)
Ian is going to give you everything he has to get up and running with this lucrative business model.
It's going to be up to you to implement what he shows you.
But if you follow along and DO the steps he tells you to do, then you WILL have at least one sale within a couple of weeks of hitting "go" on your store (maybe even more sales than that, actually).
Which means …
You could start seeing money roll into your bank account in 30 days or less.
In fact, it will be very unlikely that you don't. And in the event of that rare case, just keep going and give it a couple more days.
Because it WILL happen for you.
Just think – how great will it feel to launch your store and have your first sale?
You won't even have to ship the product.
You just let your supplier know, give them the customer details, and they'll ship it out!
Then you just collect your cut and have it automatically transferred to your bank account.
Best of all, these kinds of "first sales" typically tend to happen when you least expect it.
Remember how I said this can turn into mostly passive income for you?
That's because your store can make sales, even while you sleep!
And you'll wake up in the morning to see that your store made a sale for you.
This will be your first taste of the true financial freedom a dropshipping business can give you.
Which brings to the next phase of your Masterclass with Ian …
Step 3 – How To Make Your Business Run Practically On "Autopilot"
Now that your store is up and running and making sales, it's time to scale things up.
This is the part where Ian shows you how to outsource most of the day-to-day duties and tasks that will keep your store running.
This is also how you'll get the money to come in semi-passively, even if you decide to go on vacation, travel the world, or anything else your heart desires.
Ian will give you every single system and process he uses day in and day out to manage all eight of his stores … in his spare time.
These are the things that will keep the cash flow consistent month-to-month and even grow your store over the long term.
Turbocharge Your Path to Profits by Asking Ian Your Specific
Questions – LIVE!
Another perk of this one-day Masterclass is that you'll have opportunities throughout the day to ask Ian your questions … LIVE.
This is your chance to get personal feedback and guidance on your particular situation.
And, your chance to learn from Ian's successes (remember, he owns 8 stores) and his mistakes.
Getting this level of access to Ian is, quite frankly, priceless.
It's like being able to take out a Fortune 500 CEO out to lunch and ask them questions about your business.
But you get this chance as part of the 21st Century Storefront Masterclass event.
You also get …
LIVE BONUS SESSION:


Make Sure You're "On Track" to Creating Your First Portable, Semi-Passive Income

Because Ian is committed to your success, as a 21st Century Storefront Masterclass attendee …

… you ALSO get to attend a LIVE bonus session with Ian as a follow-up on September 11th, 2020.

You'll have about a week to implement many of the principles you've learned … and then get feedback from Ian himself!

This is a fantastic way to truly immerse yourself in the world of dropshipping and make sure you're "on track" to build an income of $3,000 … $5,000 … even $10,000 a month or more using Ian's framework.

Plus, this is the only way to get him to answer your questions LIVE, on video!

But once again, if that's all we did for you … we'd be doing you a disservice.

So in order to ensure your success so that you can build a portable income you can count on …
Ian Will Be There to Guide You Every Step of the Way – Weeks, Months … Even a Year From Now
Building your first store can feel overwhelming when you're first starting out.
And even though when you break it down into the steps it's simple, you may come across specific challenges that you'll need additional help with.
That's where the members-only Facebook group comes in.
As part of this exclusive 21st Century Masterclass, you'll have direct access to Ian so you can ask your questions and get the support and coaching you need on your journey to launching your portable income in just a few weeks' time.
It's also where you can meet your fellow portable-income builders, make lasting friendships, offer advice, and share your progress.
This is such a helpful community for you and it's a place you'll be able to ask questions now, three weeks from now or even a year later.
So no matter where you are on your dropshipping journey, you have a spot you can call "home."
I can't emphasize how priceless this is.
Because you can even be working on your second or even third store just six months from now – and Ian will STILL be there to guide you … to help you … and save you a ton of effort, time, and money.
And it's one thing you won't find anywhere else. Thanks to this Members-Only Group, it's almost like having Ian be your 1-on-1 mentor, guiding you … helping you build one semi-passive income stream after another.
And please –
Don't be bashful about asking Ian for help.
He LOVES helping people do this. And through this special group, you'll have access to his deep experience on how to launch a successful high-ticket dropshipping store.
Frankly, this group is worth its weight in gold, and you'll be a part of it as a member of Ian's The 21st Century Storefront Masterclass.
Oh – and as soon as you join the group, be sure to introduce yourself and say "hi!"
Now, there's one more thing you should know …
You're Not Just Building an Income… You're Creating a Real, Valuable Asset
This Masterclass with Ian goes way beyond just being a way to make extra income each month.
That's because at the same time, you're actually building a REAL asset. One that can increase in value over time.
And more importantly, one you can choose to sell down the road.
Ian shows you plenty of marketplaces where you can sell your site.
And it's not unusual for stores like these to sell for $30,000 … $50,000 … even $100,000 and beyond.
Take a look: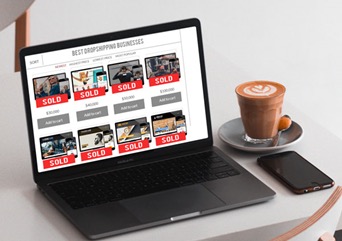 So just know that with this exclusive 21st Century Storefront Masterclass, you're setting yourself up for the LONG TERM.
You get extra income each month, almost completely passively.
And then, you can sell it whenever you want to give yourself a big financial "boost."
Tools to Help You Succeed—Faster, Easier
Another thing I think you'll love about Ian's The 21st Century Storefront Masterclass is how different it is from other programs out there.
You see, you don't have to go very far to find "young bucks" teaching others how to do dropshipping with cheap products sourced out of China.
And between you and me, most of them are more worried about when they can go out surfing again than they are about the success of their students!
Ian, on the other hand, is a wealth of knowledge and experience. He isn't doing this because he stumbled on it. He isn't doing it because it's a fad or because he wants to become "internet famous."
No, on the contrary.
Ian is serious about helping his students succeed with dropshipping, just as he has. And he brings a lifetime of business savvy to the table to help you do it!
So because of that, he's making sure to include all the worksheets, templates, scripts, and more that you'll need to dramatically speed up your success.
For example, you'll get worksheets that help you choose the perfect (and proven) niches and products for your store…
You'll get Ian's proprietary "checklist" that helps you instantly know whether you should get "into" a niche or not, saving you a TON of time and wasted effort – and will ensure you give yourself the best chance of becoming very profitable, fast.
You'll get his proven, word-for-word scripts for talking to suppliers and getting the best deals … worksheets for tracking your orders … templates for building out systems so your store runs itself … and so much more.
In all, you'll get all the worksheets and materials that will help you navigate this process with total confidence and be ready to start making great money, all from the comfort of your home!
Here's Everything You Get:
So to recap, here's what you'll get as soon as you register to attend The 21st Century Storefront Masterclass…
Expert training on finding your niche and the right products to sell
Guided instruction on how to set everything up on a shoestring budget.
The systems and processes you need to scale and make your online stores as "hands off" as possible, giving you almost completely passive income each and every month
Exclusive access to the 21st Century Storefront Masterclass on September 5th, along with the recordings of the event.
The ability to ask Ian your questions and get the personal guidance you need via The 21st Century Storefront Members-Only Facebook group where you have direct access to Ian. Ask him your questions, post your successes, and get the support you need to succeed on this journey and build a portable, semi-passive income for yourself.
In all, you're getting a complete "business in a box" training – all in just FIVE hours on a Saturday!
In many ways, it's like buying into a franchise. Everything is laid out for you – all the systems, processes, and strategies you need to follow in order to succeed.
It's why frankly, we could charge at least $5,000 for this training.
Especially when you consider the access to Ian via the members-only group.
Plus, with what Ian will teach you, you could realistically generate an additional $100,000 this year. And you can do it all in your spare time, if you apply the outsourcing and delegation strategies you'll learn.
But the good news is, you won't pay that much.
In fact, you won't even pay $2,500 …
** Limited-time special offer **


Save Almost 50% When You Sign Up By August 18

When you put your name on the attendee list now, your virtual seat in the room isn't $2,500 or $1,400—it's just $797

But to get this discounted price—which gives you nearly half off—I need to hear from you immediately. This Early Bird discount is good only until Tuesday, August 18. But I expect seats to fill quickly and space is limited.

Enroll in The 21st Century Storefront Masterclass for just $797.

REGISTER Here NOW
Your Earning Potential Is Practically Unlimited
You can choose to build as many stores as you want.
(Ian has eight stores and counting!)
And let's not forget, that for the low price of $797 you're learning to build not just a portable income, but an ASSET.
One you can sell in the future. It's not unusual for these kinds of stores to sell from $30,000 up to $100,000 or more.
Surely that's worth $797 to learn everything directly from Ian in just 5 hours?
Just think …
Sell a store and that can be a nice payday for you whenever you want to give yourself a financial boost in retirement … or at any point you choose, for any reason.
Simply click the button below to get started
REGISTER Here NOW
The Choice Is Yours …
If you're ready to enjoy the freedom, control, and flexibility that comes with having a portable and semi-passive income …
… then please, don't wait.
Ian's 21st Century Storefront Masterclass will give you everything you need to get started and press "go" on your newfound income …
… all in just 5 hours on a Saturday.
Plus, you'll get Ian's proven method to do "high-ticket" dropshipping which gives you a lot more profits, and freedom.
Like Christina Gillick. She started an online store selling earrings.
Her store has been a success ever since and brings in $190,000 per year.
Says Christina:
"I love setting my own schedule, avoiding the rush-hour commute, and waking up without an alarm. My husband, on the other hand, likes to get up early and cook a big breakfast… And head out fishing in the afternoons.
"We take several vacations a year and get away for four-day weekends at the drop of a hat, too."
You Are Invited
What: The 21st Century Storefront Masterclass with Ian Bond
When: September 5th, 2020
Where: The comfort of your own home.
Ian will show you how to make all of this possible for YOU.
He's going to give you everything you need – step-by-step.
He's going to be there to answer your questions LIVE.
He's going to hold a BONUS session to make sure you're on track to make a great spare-time, semi-passive income with your dropshipping store.
And finally, he'll be there to guide you in the Member's-Only Facebook group.
There's a lot to learn here, sure.
But it's WORTH IT.
This is the ONLY way I know of to create a portable income where you put in the work once, and then it comes in mostly on autopilot.
And the amazing thing is …
…. $100,000 or more per year is not unusual when it comes to dropshipping high-ticket items, like Ian will show you.
So the way I see it, you have two choices:
Do nothing and let things be the way they've always been.
Let Ian guide you and enroll in the 21st Century Storefront Masterclass.
I think the choice is pretty clear.
After all, they say it's the things we DON'T do that we regret…
I sincerely hope that getting expert and personal guidance on how to build a lucrative, spare-time income stream for yourself isn't one of those things.
Take the first step.
Secure your spot in the 21st Century Storefront Masterclass now.
And take action.
Within 30 days, you could be smiling as you check your bank account balance and see the deposits that came in while you slept …
… and look back on today as having been the start of it all.
That would be something, wouldn't it?
So if you're serious about having a go-anywhere income to fund the freedom you crave… then you can't afford to ignore this opportunity.
Sincerely,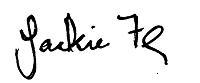 Jackie Flynn
Publisher, International Living
P.S. Bestselling author Seth Godin once said:
"Instead of wondering when your next vacation is, maybe you should set up a life you don't need to escape from."
That's exactly what you'll learn to do with Ian's The 21st Century Storefront Masterclass.
You'll discover how to set up your life the way YOU want it.
So instead of wishing for your next "break" from reality … every day will feel like you're on vacation.
(You'll need to pinch yourself to make sure you're not dreaming!)
Remember – one online store set up the way Ian will show you, can bring in an extra $5,000 … $8,000 … or even $10,000 or more each and every single month for you.
What's more, once you build one store, you'll have the skills and know-how to launch a second … and a third. The sky's the limit to how much "hands free" income you want to create for yourself.
Yes I want the "good life" – Please secure my spot in The 21st Century Storefront Masterclass