What makes the perfect destination? A beach, access to golf, close proximity to an airport, and perfect weather are my top criteria when I'm looking for a place to spend time overseas. I have personal bases in Cabo, in Portugal…I also like to be able to rent my property out when I'm not there.
Then there's all-important stuff like quality medical care and lower costs. But ensuring a warm welcome into a community of ready-made friends has got to be high on a lot of folks' lists.
That's a big reason that established and thriving expat communities are such a draw. The good news is there are lots of them, in countries all over the world.
San Miguel de Allende, Mexico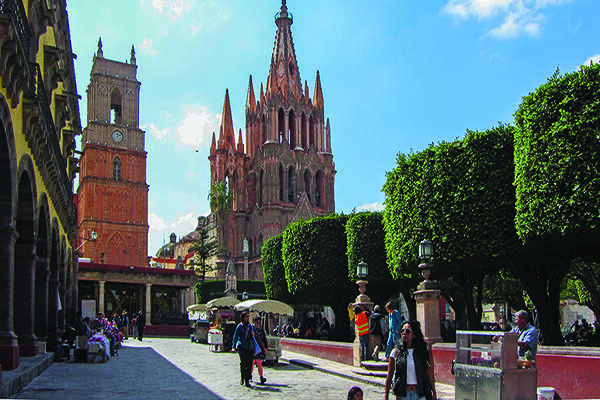 CLICK HERE TO VIEW THE LISTING
Condo for $101,700 U.S. expats have been coming to charming San Miguel de Allende since the 1930s. It started when American artist Stirling Dickinson arrived here. So taken was he by the city's charm and beauty that he never left…and was an integral part of turning San Miguel into an international art center. After WW II, Dickinson recruited hundreds of veterans to his art school under the G.I. Bill. This subsidized tuition and the lower cost of living attracted thousands of expats.
Today, the expat community makes up over 10% of the 140,000 population. They are heavily involved in art, music, and cultural projects and events constantly being held in art galleries and theaters, and there's a lively music scene.
El Jardin is the historic heart of San Miguel, dominated by the Parroquia de San Miguel Arcángel, with its famous neo-gothic façade and pink towers. Sitting on a bench in the shade of the park's greenery, is the best way to experience this magnificent building.
Even with modern conveniences, fancy boutiques, fine art galleries, fine dining restaurants, hip cafes, and organic and gourmet food shops, San Miguel has remained authentically Mexican.
My team found a two-bedroom, one-bathroom condo. At only $101,700, it's a great bargain. It's located within walking distance of the city's historic center, within a secure gated community, offering a clubhouse with amenities such as a terrace, swimming pool, and gym
Tavira, Portugal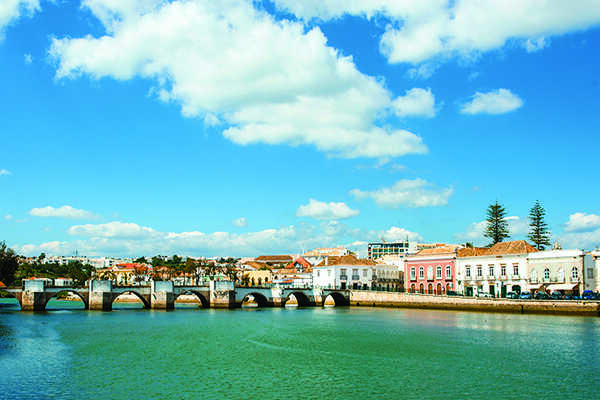 CLICK HERE TO VIEW THE LISTING
Three-Bedroom Villa for $265,000 Once overlooked and unloved, Portugal has now been discovered. One of my part-time home bases is here. It's a place that I love spending time in with good coffee, the perfect weather, and plenty of golf. Portugal exudes history, beauty, and slow-paced living. And the Algarve has become a popular choice for expats. It has perfect weather (300 days of sunshine a year), amazing beaches, and world-class golf. The cost of living is low, the food is great, and it's safe…peaceful. Over 100,000 expats already call the Algarve home.
The town of Tavira is about a 35-minute drive from the international airport in Faro. You can explore the medieval castle and its garden, visit the plaza, and sit in the sun at one of the many cafés and restaurants. The strong expat community organize book clubs, tennis matches, and are involved in local volunteering. Fishing, scuba diving, and golf are all popular pastimes here too. Many of the expat community are English-speaking, so settling in and making new friends here is easy.
A two-story villa in Tavira, just over a mile from Barril Beach, comes with three bedrooms, two bathrooms, a fully furnished kitchen, an outdoor patio area, and an additional second-floor terrace. The asking price is $265,000.
Nuevo Arenal, Costa Rica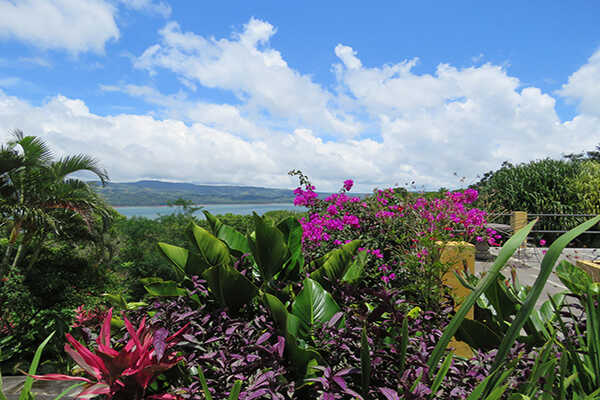 CLICK HERE TO VIEW THE LISTING
Lakeside House for $159,000 Arenal is a tranquil, rural area in Costa Rica's northwest. When I first visited this area, I was blown away. It offers a lifestyle unlike anything I've come across in Central America. The landscape is magnificent— green hills around a huge lake, with volcanic peaks towering in the background. There are small, local villages scattered along the lakeshore road, as well as restaurants and cafés where you can stop for a bite to eat. Arenal has a relatively small, but welcoming expat community. Restaurants and local watering holes are popular places for expats to meet up and enjoy a meal or some drinks together. Most expats spend time in each other's homes, running book clubs, card game tournaments, and other activities.
A short drive from the main town of Nuevo Arenal is a two-bedroom, two-bathroom house, with great views of the lake on your doorstep. The property is bordered by lush jungle and has cathedral ceilings, a wood-burning fireplace, and an outdoor fountain. There's a path from the property down to Aguacate Bay on the lake, which is perfect for swimming and kayaking.
Note: Unless I say otherwise, I haven't seen the properties mentioned above in person nor have I conducted any due diligence. As always, it's critical you do your own due diligence on any real estate.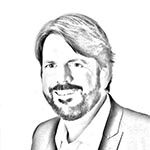 Editor's Note: You can email Ronan with your questions and comments at [email protected]. Please note that we may publish your question along with Ronan's reply, in the IL Postcards or right here in IL magazine. If we do so, we will not use your full name or your email address. If you wish us to use a pseudonym, please state this clearly in your feedback email. All manner of feedback is welcome. Ronan will respond to as many of your emails as possible. (Ronan McMahon is the editor of Real Estate Trend Alert and a contributing editor to IL.)
Previous
Next