What Are Your Non-Negotiables in a Move Overseas?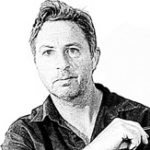 Craving a place by the beach? Or a welcoming bar where you can always get a cold beer and a sympathetic ear? Or a place where you never have to face the cold, dark days of winter?
Your list of non-negotiables may be different from mine. The larger point, though, is that we each have things we want from our retirements, and those non-negotiables aren't the same things for everyone. Maybe you prefer the idea of four distinct seasons rather than permanent sunshine. Perhaps you're more interested in galleries and concert halls than in jumbo margaritas and live sports. It would be a boring world indeed, if we all liked exactly the same things.
In this month's issue, we invite you to view the International Living Annual Global Retirement Index for 2020. In it we rank, rate, compare, and contrast our top picks for the best places in the world to retire, presenting—in categories like Cost of Living, Housing, Climate, and more—the intelligence our correspondents around the world have compiled. Approach the index with your personal non-negotiables in mind, and you'll find it an invaluable tool.
There's no one-size-fits-all destination, and no one right way to embrace an exciting life abroad. Take Nicole and Adrian, who abandoned the stressful commutes and cold weather of Toronto for the heavenly coast of Spain. Now Adrian gets to do "all the stuff I always wanted to, but never had the time."
Or consider Janet, in Panama, whose life in Florida was hit hard by the death of her husband, followed by the financial crash of 2007, but who now enjoys a busy, rewarding life in the non-stop buzz of Panama City. As she says: "The dilemma is never finding something to do; it's deciding among all there is to do."
Different people, but with one thing in common: each found their lives vastly improved overseas. With our Index as a starting point, you can too.
Digital Edition
Click on the magazine cover below to read
and click the button to enlarge the magazine
International Living Magazine January 2020
Annual Global Retirement Index 2020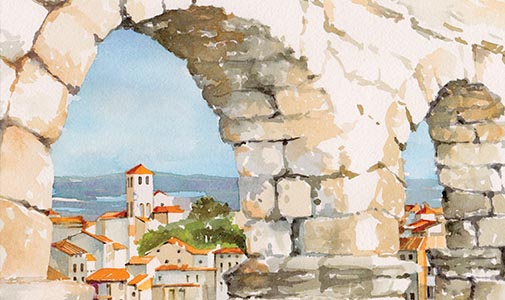 Subscriber Login - Not A Member Yet? Click Here USERNAME OR EMAIL PASSWORD Remember Me Forgot Your Password?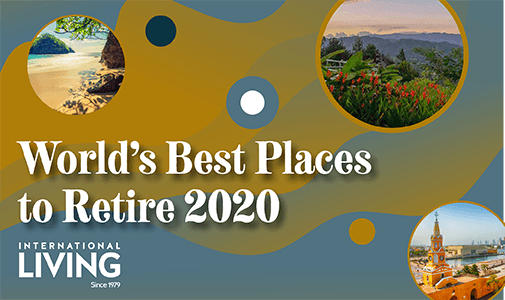 Subscriber Login - Not A Member Yet? Click Here USERNAME OR EMAIL PASSWORD Remember Me Forgot Your Password?