Since 1980, the good folks at Fatima Parish have been taking care of children who have nowhere else to go. Providing a hot meal service, job training for teenagers, and generally doing whatever they can for young people and the elderly alike in one of the most challenged neighborhoods in Panama City.
Fatima Parish offers schooling, before- and after-school care, vocational training workshops, a library, and a computer lab. The Parish cares for children whose parents are unable to look after them, whether that's for a few months or a few years.
Right now, Fatima Parish hosts a mix of full-time kids, hundreds of kids who attend one of the three schools run by the group, younger kids who stay at the Parish during the day so their parents can go to work, 700 infants that participate in a public eating program, and around 40 elderly folks who need full-time care.
Fatima Parish helps residents who, without that help, could get mixed up with local gangs, drop out of school, go hungry, get sick, or worse.
Fatima Parish needs money for operating expenses, food, hygiene supplies, cleaning supplies, and school supplies (books, pencils, pens, etc.).
Right now, the operating expenses for Fatima Parish run around $20,000 a month. However, the state subsidizes them to the tune of only $2,000 a month, leaving Fatima Parish $18,000 short each month in operating expenses. The only way they can make up the difference is through donations.
As an attendee of the upcoming International Living conference, you can help. Here are four ways you can make a difference:
#1. Bring Stuff! If you have any spare room in your suitcase, please squeeze in whatever you can: school supplies (stationery, pencils, crayons, etc.), toiletries, toothbrushes/toothpaste, medical gloves, clothing (new or used, adult or child), or toys.
#2. Make a Donation. You can do this in cash or by check at the Fatima Parish table at the event. If you want to make a donation by check, please make it payable to Asociacion Religiosos Mercedarios (this is the registered name of the charity).
#3. Fundraise. An attendee at a previous event brought along $1,250 she had fund-raised back home before she came to Panama. You could run a bake sale, a yard sale, do a sponsored walk…
#4. Buy Tickets! I'll be running a prize draw at the conference. The winner gets a basket of goodies – and 100% of money raised from the draw will go straight to the Parish. Tickets are $2 each or 3 for $5. You can buy tickets at the Fatima Parish table at the event.
If you want more information, please contact Margaret Summerfield, [email protected]inderinternational.net
Kind regards,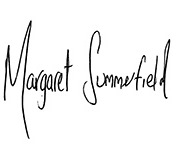 Margaret Summerfield