Everyone has their own healthcare strategy, particularly when they become an expat. That said, I want to offer my top five reasons I believe everyone, including full-time expats, should enroll in Part A and Part B of Medicare as soon as they become eligible.
Medicare is an endless maze of rules and regulations, but at its core, it is designed to cover as many people over 65 as possible.
Let's begin by looking at the qualifications for eligibility. In order to qualify for Medicare, you must be 65 or older and a U.S. citizen or permanent legal resident for at least five consecutive years. There is no residence requirement for Part A or Part B for citizens. It is also available to those who are disabled and receiving Social Security Disability for 24 months, or who have end-stage renal disease (ESRD) or Lou Gehrig's disease (ALS).
You may also enroll if you have been married to a qualified beneficiary for at least one year before applying. You may also be eligible if you are divorced from a qualified beneficiary to whom you were married for a minimum of 10 years and you are single at the time of application.
Reason #1: You worked hard for it; you should use it.
If you are one of the above individuals, and you or a spouse have worked and paid Medicare taxes for 40+ quarters during your lifetime, you have become eligible for premium-free Part A of Medicare. Be aware that if you fail to enroll when you're first eligible, you will incur a Part A Late Enrollment Penalty if you choose, at some later point in time, to enroll in Part A after all.
As for Part B, you're also eligible for that, for the same reason: By working for 10 years, or 40 quarters during your lifetime, you have the right to enroll in Part B.
Part B is the portion of Medicare that provides financial help for visits to the doctor, outpatient services, and medically necessary treatments. Preventative care is often included, too. It's not free, though. The standard Part B premium for 2020 is $144.60 a month.
I always advise everyone to enroll in Part B.
I always advise everyone to enroll in Part B as soon as eligible, unless you or your spouse have employer coverage for current work, or if you volunteer internationally for at least 12 months for a tax-exempt non-profit organization and have health insurance during that time. (In these cases, you will be eligible for a Special Enrollment Period which will allow you to enroll in Part B with no delays or penalties once your employer coverage or your volunteer mission ends.)
Reason #2: Medicare Parts A and B become your advocate.
When you are enrolled, Medicare negotiates with hospitals, clinics, doctors, and other service providers for all qualified medical expenses. When a bill is submitted to Medicare, they determine if it is a Medicare-approved service. If it is deemed to be an approved service, Medicare will then determine the approved amount, which is seldom over 60% of the billed service and is often much lower. Medicare then pays its 80% share of the approved, and the remainder is the responsibility of the beneficiary.
This negotiation power is far greater than an individual can achieve on their own. Those expats living outside the U.S. who are taking part in their in-country health coverage, and have not enrolled in Part B, will seldom have coverage when visiting the U.S. They should obtain travel insurance for their U.S. visits or they place themselves in danger of financial disaster.
Let me offer an illustration: Suppose that, because John is covered by Mexico's government healthcare plan, he has decided not to enroll in Medicare Part B at this time. He returns to the U.S. to visit relatives and has an accident while hiking with friends in the national forest.
John is flown by helicopter to the nearest hospital emergency clinic where he undergoes testing, doctor evaluations, and finally an operation to set his badly broken leg. Unless he is admitted to the hospital as an in-patient, all his care is covered under Part B of Medicare, which John has declined.
Let's assume that the total charges come to $20,000 for John's treatment. If he had Part B of Medicare in force, his responsibility for service would be calculated as follows: $20,000 is the billed amount.
However, the Medicare Approved Amount is 60% of $20,000, or $12,000. Of this $12,000, Medicare will pay 80%, or $9,600. This leaves John with a bill for $2,400 for all services. However, because John has no Part B coverage, his total responsibility is $20,000. Good luck with the negotiations, John!
Reason #3: You will avoid future penalties.
If you do not enroll in Medicare Part B during your Initial Enrollment Period, and you do not qualify for one of the Part B Special Election Periods, you will incur Part B Late Enrollment Penalties if you choose to enroll at a future time.
The Part B Late Enrollment Penalty accumulates by 10% for every full 12-month period in which you have not had Part B coverage after your Initial Enrollment Period passes. It is calculated by multiplying this percentage by the current National Base Beneficiary Premium, which is $144.60 in 2020.
If you fail to enroll for five full years, you will incur a Late Enrollment Penalty of 5 years x 10%. That comes to 50% of $144.60, which is $72.30. This penalty is recalculated yearly by Social Security and is assessed every month for as long as you have Part B coverage.
Reason #4: You will avoid delayed coverage.
If you miss your Initial Enrollment Period, you will be required to enroll during the General Enrollment Period, which runs from Jan. 1 through March 31, with coverage beginning July 1. The ramifications of this can be catastrophic for those returning to the U.S. from living overseas.
Let me illustrate: While John and Mary are living overseas, they decide to forego enrollment in Medicare Part B. However, when John passes away, Mary decides to return to the States to be close to her children. Upon Mary's return, she will be required to enroll during the General Enrollment Period, and her coverage will begin on July 1.
Let's assume that circumstances make it necessary for Mary to return to the U.S. on April 15, 2020. Because the General Enrollment Period for 2020 ended March 31, she is ineligible to enroll until next January, with coverage beginning July 2021.
This leaves her with a 15-month period in which she will have no Part B coverage and, because she is not eligible for Part B, she is not eligible to enroll in a Supplement (Medigap) or Advantage Plan.
Mary will be living in the U.S. and have no medical coverage for the entire 15 months.
This delay comes at a time in life when Mary will most probably need the coverage and be the least likely to qualify for alternative insurance. The problem of delayed coverage could far outweigh the penalty incurred for late enrollment.
Reason #5: Medicare Advantage and Medicare Supplement Plans.
Medicare Supplement Plans offer a large range of benefits and services, but you'll need to be enrolled in Medicare Parts A and B to be eligible for them. For Medicare Supplement and Medicare Advantage Plans, the applicant must be enrolled in both Parts A and B at the time of application. This means that if you are unable to enroll in Part B for 15 months, as illustrated above, you are ineligible to enroll in either of these plans until your Part B becomes active.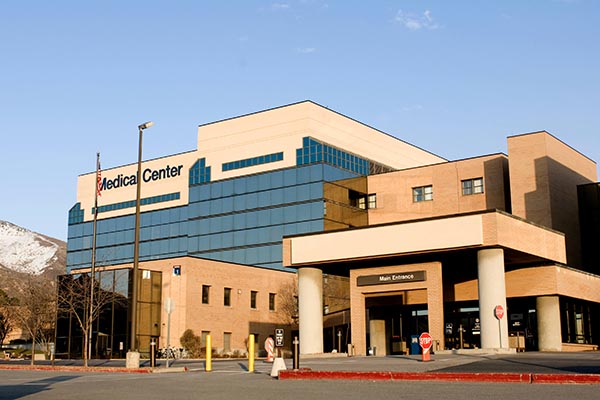 However, if you are enrolled in Part B while living overseas and return to the States, you may immediately apply for Medicare Advantage or Supplement coverage. In the case of Advantage Plans, if you are free of end-stage renal disease (ESRD), coverage may start the first day of the following month in which you enroll. If you enroll on April 28, your coverage will start May 1.
Because our futures are ever-changing, based upon fluctuating circumstances in life, I recommend to every individual who will not qualify for a Part B Special Election Period in the future to enroll in Parts A and B of Medicare. Do it when you first have the opportunity during your Initial Enrollment Period.
Medicare, Parts A and B: don't leave home without them.
Editor's note: If you're currently or soon to be on Medicare and you're considering spending any time at all overseas then Medicare Made Easy: What Expats, Frequent Travelers, and You Need to Know belongs in your library. You'll also find the answers to questions such as which Medicare plans work while overseas and how to use them…and a whole lot more besides. All vital information designed to save headache and heartache while diminishing the financial burden of healthcare encountered by many. Pick up your copy here.
Previous
Next