David Hammond, IL Uruguay Correspondent
In the early 1800s, General Francisco Gorriti, an Argentinian commander who had trained as a priest in early adulthood, got into an altercation with the governor of Montevideo, Uruguay.
Gorriti's military credentials were excellent. A veteran of numerous campaigns which eventually led to the establishment of an independent Uruguay, the general was known for conducting martial campaigns while wearing the priestly robes of his earlier vocation.
On this occasion, though, he came out as the loser, and was exiled to a small island 80 miles east of Montevideo, a mile-and-a-half offshore. To this day, it's known as Gorriti Island. While it was a backwater in the 19th century, today, it's just a short ferry trip from Punta del Este, South America's glitziest beach resort.
Before Gorriti's punitive stay on the island, it was visited by European explorers including Ferdinand Magellan, and subsequently fortified by the Portuguese. Later, it became a center for scientific research, visited by Charles Darwin.
For most modern-day vacationers to Punta del Este, the island is just part of the area's lush beach scenery. But for those in the know, Gorriti Island makes an enjoyable day trip.
Shaded hiking trails traverse woods of tall Scot's pines. Even at a moderate pace, you can walk the whole island in two hours. As you explore, you'll come across abandoned cannons and the stone ruins of military fortifications.
You'll also find two beautiful sand beaches. Playa Honda, on the west side of the island, has a small café. The other beach is Playa Jardín, on the north shore.
In summer, Gorriti is thronged with pleasure boats, as escapees from Punta's social whirl enjoy the island's relatively deserted coastline and hiking trails.
During the winter, the boats clear out and nature takes over—you can often see southern right whales between Gorriti and the mainland, and orcas are common, too.
If you're not a boat owner, regular services connect Punta del Este marina with Puerto Cañón on Gorriti's east side. Crossing time is just 15 minutes. Ferries depart every half-hour, and cost about $12.
BARGAINS, BARGAINS EVERYWHERE
Ronan McMahon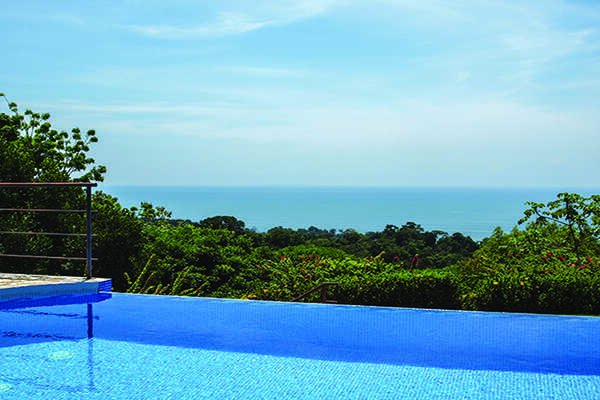 Being an international real estate scout takes me all over. Mexico, Panama, Costa Rica, Portugal, Italy…Occasionally, I hit all of them on the same day—connecting virtually with a team of researchers and local contacts to get the latest intel on real estate opportunities from the ground.
When I started out scouting, nearly two decades ago, I was a one-man show. I got more airmiles under my belt than most pilots, and my boots-on-the-ground scouting wore through more rubber than could fit an 18-wheeler.
I've cleared my way through thick jungle with a machete, hiked mountains in Thailand, and taken helicopter rides to unspoiled beaches in Panama.
These days, I have a whole team of scouts. They find amazing properties around the world, at the best prices possible. Each one offers a new opportunity to create an ideal international life.
We're rarely all in the same room. But this December, I'm wrangling as many of my people together as possible for a unique virtual expo, exclusive to International Living. We'll share the best properties available in some of the most desirable locations on my beat, giving you a chance to talk to scouts, correspondents, real estate agents, developers, attorneys, and more.
It's going to be one hell of a show. I hope to see you there.
Earn Your Massage With a Hike in Koh Samui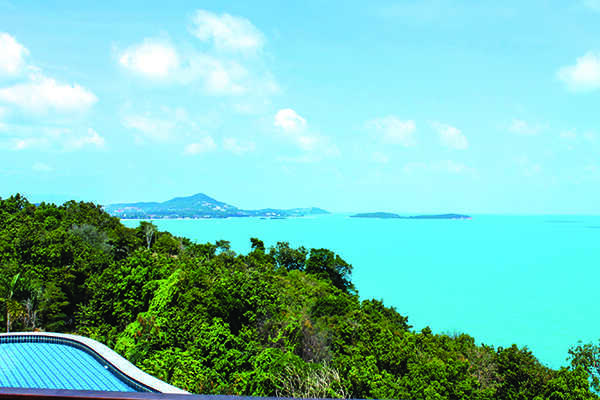 Thailand is known worldwide for its magnificent tropical islands. One of my favorites is Koh Samui. Lamai Viewpoint, on the island's eastern shoreline, is a nook I've recently discovered. A small waterfall trills musically just inside the entrance, beside a large "Valentine" rock formation which, from some angles, looks like a heart.
The challenging 10-minute hike through virgin tropical rainforest rewards you with panoramic sea views. Once at the summit, you can try a zipline ride 260 feet above the forest, chill out with an ice-cream while taking in the panorama, or hike some more. It's worth pushing yourself in Thailand, because the muscle-relaxing best is yet to come.
Koh Samui has long been regarded as a top wellness and spa destination. The best-known treatment is traditional Thai massage, a healing art that is thousands of years old and associated with the Buddhist priesthood.
From Lamai viewpoint, just wave down a passing songtheaw (shared taxi) and choose between Lamai village or Chaweng town. Both are well-served for Thai massage studios, and cost about $3 to get to.
What's your choice? A vigorous, full-body Thai massage, or a herbal compress massage involving therapeutic herbs wrapped in soft cotton gently pressed on the body for healing? With an hour-long Thai massage starting at $10, it's affordable indulgence.—Michael Cullen
QUICK AND EASY E.U. RESIDENCE IN MALTA
Jeff D. Opdyke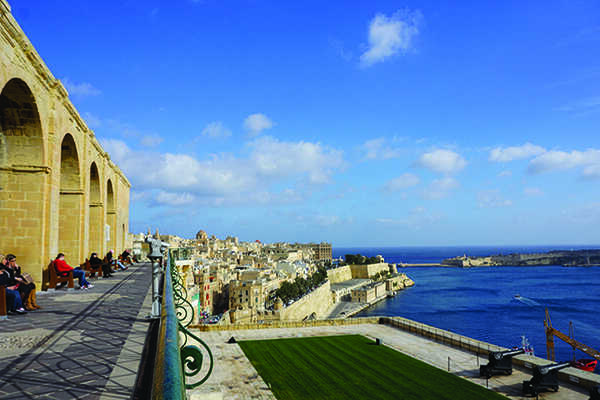 Just 450,000 people live in Malta. But 60,000 of them are expats.
Which is a big part of the reason I've planned a research trip to this Mediterranean island just off the cost of southern Italy. If 13% of the population are expats, well, that says something positive about living in or retiring to Malta.
Without yet having been there, I can understand Malta's appeal.
The country has 300 days of sunshine per year, and it's part of the E.U. So expats get permanent summer in a highly stable, middle-class country, where the primary language is English. That makes transitioning into a new life easy.
Better still is that Malta offers a residence permit for self-sufficient people that is pretty darn easy to obtain. The primary requirements for a non-European Union passport holder are:
• A bank balance of at least €50,000 (roughly $59,500), or
• Regular income of at least €92.32 per week—or €108.63 per couple. (That's $5,700 to $6,700 per year.)
• Private health insurance that covers you in the E.U.
• Live in Malta for two months before applying.
There are not many places in the world where becoming an expat and gaining residence is so quick and so easy. More to come soon.
Anise-Flavored Happy Hours in France
If you'd like to experience the heart of French culture, hit the outdoor cafés and bars around apéro hour. In France (and in a number of other European nations blessed with al fresco-friendly climates) it's a sacred timeslot, falling somewhere between 4 p.m. and 7 p.m.
It's the after-work moment when friends and family gather around a glass of wine to share some light nibbles and the gossip of the day. While crisp Chardonnays and shimmering glasses of rosé are perennial go-to favorites, aperitif choices can be as diverse as the country itself.
Walk through any of the seaside towns along the French Riviera, and you're likely to catch a whiff of a potent, anise-flavored liqueur called pastis. Symbolic of the uninhibited joie de vivre attitude of the French south, the drink is as much a marker of local culture as the lavender fields of the Valensole Plateau or the rosé-producing vineyards of Bandol.
An aromatic mixture of green anise, star anise, and licorice, pastis packs a serious flavor punch and is typically served in a highball-style glass with ice and water. This cloudy mixture is presented with the classic apéro fare of Provence—colorful ceramic bowls filled with green olives, tapenades, or anchoiade (anchovy) spreads.
At Pastis & Compagnie, in the seaside town of Cassis, you can get the full French Riviera aperitif experience with tastings of Provençal wines, artisanal beers, and different distillations of pastis. Be sure to try the local favorite from nearby Aubagne, called Janot.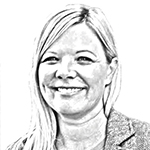 Tuula Rampont moved to France in 2010, where she is thrilled to have found her own slice of "la belle vie." [email protected]
Previous
Next