At the outset of my real estate investing career, I had a simple idea for how I wanted to live. I wanted to travel. I wanted good weather all the time. That, for me, means no need for air conditioning, no need for heating. I like being close to the ocean. I enjoy golf. A vibrant town with good food and reasonable services is a big plus.
And I don't like hassle or excessive travel to and from airports, which in my line of work is a big deal. So, I need to be fairly close to an airport.
With these things in mind, I went forth. And today, after years of travel and real estate scouting, I own what I call my "personal bases." These are properties in beautiful places, that I can enjoy whenever it suits me, and that I can earn an income from when I'm not there.
My personal bases are places where I can take a breath and recover from fast-paced scouting trips, where I can comfortably work remotely, and where I have everything I want right on my doorstep.
Now, this is pretty much how I live year-round, traveling between my bases as it suits me, and always being in perfect weather.
It started as a lifestyle preference, but over time it became an investment strategy in its own right. A way to acquire properties in beautiful places around the globe that can pay for themselves—often creating killer gains too.
To be clear: My criteria for a pure investment are entirely different. Some of the best pure investment opportunities I've seen have been in terrible places I would never want to spend time. (I mean, you ain't going to spend time in a parking lot, but you could make a lot of money buying the right one.)
Sometimes you can have it all; an incredible investment opportunity and a dynamite personal base.
For instance, in November 2020, I bought alongside members of my Real Estate Trend Alert (RETA) group in Playa Caracol on Panama's Pacific Riviera. Our opportunity was on the nicest stretch of white-sand beach within an hour or so of Panama City. Because of RETA's group buying power, we had exclusive pricing starting at $137,000—an unbelievable price for something so close to a beautiful beach and a world-class city.
It's the perfect base for me when I spend time in Panama. And with serious profit potential to boot. I opted for a premium three-bedroom condo for $164,000. I figure on gains of $136,000 five years after delivery.
And thanks to on-site rental management, making rental income is entirely hassle-free. I don't have to visit to figure out furniture or promote it on Airbnb. It's all taken care of for me.
There has never been a better time to get your own part-time base overseas. We are in an incredible buying moment. While real estate prices in the U.S. have gone crazy, it's a great time to get in on the ground floor in up-and-coming destinations. Places that haven't yet had their boom. Places with far more upside than anything you'll find in overheated markets across the U.S.
I'm not telling you this to boost my ego. I'm telling you this to show you that it can be done. And if done right, you don't even have to be out of pocket.
The truth is, almost anyone can own a profitable home overseas. With the right real estate plays and a lot less money than you might think, you could actually own several…travel among them, rent them for a good income when you're not there, and the day you want to sell, you could lock in a meaty profit.
In fact, some homes overseas can pay for themselves (including the mortgage) just by renting them out for eight to 10 weeks of peak summer season when you probably don't want to be there anyway.
For instance, in October 2020, while on a mammoth scouting trip of Portugal, I bought a two-bedroom beachfront condo on the Silver Coast for €300,000 ($366,262).
It's a region of Portugal that I love. The beaches are pristine, there's a treasury of historic towns and fishing villages to explore, I'm spoiled for great seafood, golf, entertainment. And the people here are friendly and easy going.
Plus, the value is very hard to beat. For my beachfront condo, my total monthly payments (including mortgage, taxes, HOA fees, and golf club dues on two great courses) come in a bit under €1,000 ($1,173)—with a mortgage for less than I expected at under €600 ($704). That's less than what property tax alone would come in at in California. And I'd argue that the beaches here are nicer.
While there are a lot of great low-cost resorts on the Silver Coast, Praia D'El Rey, where I own, has an advantage of being close to Lisbon, so it sees more weekend and holiday traffic than resorts farther north.
Two months after vacating my condo there in July and handing my keys to my rental manager, I had already collected over €6,500 ($7,615) in rental income.
Then, there's my winter condo in Cabo San Lucas, Mexico. I bought my condo in the 5-star Quivira resort in a RETA members-only deal in 2015. The RETA-only price was $336,156. I have an ocean view, access to a world-class golf course, and the weather is ideal. (And along with RETA members I'm sitting on six-figure gains.)
My Cabo property meets all my criteria for a part-time base:
• Perfect weather for when I want to be there—no heating nor air-con needed.
• Golf close by and accessible, affordable public courses.
• Near the water.
• Close to an airport.
• Income producing.
• Relatively hassle free.
• Quiet and serene but with good food and a vibrant town accessible.
These are the criteria most of my personal bases meet. I have a home near Akumal on the Riviera Maya in Mexico where I spend some time each year. I like varying the breathtaking Pacific beaches of Cabo with the picture-postcard Caribbean.
Sometimes I don't stay in my house as it's often rented, and I'm never quite sure when I'll be on the Riviera Maya. I go frequently, as it's among the strongest and most profitable places on my beat.
In the summer, I spend part of my time in Ireland. Your home will always be a base of sorts—especially if you have family there—and for me that's Cork, in Ireland's southwest. The summer weather can just about meet my "no heating, no air-con" requirement most of the time, and I love the long, balmy evenings and lush green landscapes. I spend at least a few weeks of the year there, but for an income-producing base in Europe I decided on Portugal.
I successfully applied for Portugal's Non-Habitual Resident Tax scheme. This NHR is one of the smart things Portugal is doing to attract mobile international people, along with the Golden Visa. The country has done other smart stuff including the abolition of rent controls and I am impressed on every visit with the optimism and sense of progress I encounter there.
I had looked in Italy, but it doesn't connect well to Cork. I like to be able to get home easily when I'm in Europe and though I love Italy for vacation, I don't have the same draw to live there…for one thing there's a lot less golf.
Spain was a close contender, but I feel Portugal's Silver Coast is a quieter, calmer option. It's less bling…more me.
Another place high on my short list was France's southern Languedoc region. It satisfied most of my criteria and has all the same draws as the region of Provence to the east, but with much better value.
The Languedoc gets about 300 days of sunshine a year. It's the sunniest part of France. I found historic village homes that could return a reasonable 6% yield on a hot 10-week high season. Like I say, for pure investment my criteria are different. With these part-time personal bases there is a big element of personal use and what I find desirable in a property and location. A 6% yield doesn't cut it as a RETA deal. But if I'm buying for my own use, it's enough to cover my costs.
I figure on gains of $136,000 in five years.
In the end, with the benefits of the NHR, better flight connectivity to Cork, and better weather either end of the off season, I settled on Portugal.
To sum it up again, my must-haves are deep value at purchase, strong income potential, perfect weather just before and after high season, proximity to an airport, a nice town or village, and golf.
These criteria are different for everyone. But to lock in strong yields, there is one universal rule to follow: wherever you buy, seek deep value at the point of purchase.
For instance, with many of the exclusive deals I bring to members of RETA, I use our group buying power to negotiate deep discounts with developers, locking in prices that regular retail buyers never even see—often for as much as 20% or 30% less.
By locking in great value at the point of buying, we can see rapid appreciation and strong rental yields.
In many of the destinations where I own, I usually only stay around the shoulder season—the weather is still good, every amenity and service is open and operating, yet the crowds are smaller and prices often lower. And it means I get to rent for the entirety of the high season.
I am sure I will never finish my search for these international bases. I enjoy the hunt too much and, when the moment's right, I enjoy selling for a profit.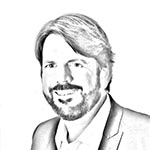 Ronan McMahon is the editor of Real Estate Trend Alert and a contributing editor to IL. He spends at least six months a year crossing the globe in search of the best real estate deals worldwide. You can follow his adventures and advice by signing up to his free e-letter, Your Overseas Dream Home at: IntLiving.com/retmag
Previous
Next