One thing a seasoned traveler would never forget to pack for a long journey is his trusty travel hat. Mine's a weathered leather fedora. It's racked up plenty of mileage—and enjoyed a lion's share of adventure. It's my good luck charm, so I make a point to never travel without it.
Although I was recently tempted to make one special exception.
When I heard that a tattered fedora worn by Harrison Ford in Indiana Jones and the Temple of Doom was heading for sale at a Hollywood auction house, I contacted my editor at IL to see about tossing our hat into the ring.
Alas, when the gavel finally dropped for the beat-up head warmer the bids had skyrocketed to a breathtaking $375,000! (Apparently, Indy's got some fortune-packing fans.)
In retrospect, as cool as it'd be to own, I can't imagine daring to wear a hat that valuable! A strong wind and…yikes! I'm best to stick with my tried and true knock-off.
But that's just one of the many essential items I'm assembling, as my wife, Beverley, and I prepare to jet off to faraway lands.
In the coming weeks, we're headed to Europe—Portugal and Spain—and even briefly to Africa, to Morocco.
We'll be "on the road" for four months, before a brief pit stop back in Ontario for Christmas. Then, in the new year, we're heading south to Mexico and Central America.
After putting it off for years, we're finally starting our search for our perfect place to retire overseas.
"Travel Underwear" & Other Essentials
Beverley rolls her eyes at my adventure gear: My photographer's vest (with plenty of small, zippered pockets), my rugged cargo pants, and my satchel (or, "man purse," as she pokes). Her mission is simply to pack minimally and compactly, anticipating our months ahead as human turtles.
She, of course, is completely right. Surviving the full 15 rounds is dependent upon staying light on your feet. And while Bev still has the gift of youth, she's as tiny as Twiggy, and my spring chicken card is expiring soon. So a minimalist approach is definitely the way to go.
We began our preparations by heading to an outdoors store to select backpacks—so we'd know exactly how much cargo room we'd have available.
I brought along my 85-liter internal frame pack that I hauled around Europe back in 1985, to get some professional advice. Used only a few times since my youthful escapades, I've preserved it in store-worthy condition. So I was convinced it was still up for the job. (It's not the years, it's the mileage, as I always explain to my youthful partner!)
Bev bought a 53-liter pack for her smaller frame, while my monster sack was given a solid thumbs-up for the mission. Turns out, the only real improvement in the past 35+ years was the addition of ventilated back panels, to provide airflow and reduce back perspiration. I decided that, in the interest of remaining retro-cool, I'd bite that bullet and break some sweat. (Plus, I'll feel as though I'm burning more calories to compensate for those delicious Portuguese pastries!)
But that was just the beginning of our four-hour shopping odyssey. Our forwardthinking travel list included such items as comfortable sandals, supportive hiking boots, rain ponchos, money belts, compact fast-dry towels, power converters, luggage locks, an RFID-protected credit card case (to safeguard personal information from hacking scanners—although you can also wrap your cards in tinfoil for a cheaper solution!), an ergonomic day pack, and—now, don't laugh!—"adventure underwear."
That's right… Saxx travel underwear for men. Endorsed by National Geographic, no less, these odor-proof boxers use quick-drying micro mesh and flat seams to prevent nasty skin-on-skin friction—keeping things nice and dry where it matters most. And you needn't sacrifice style for comfort. Your wife, like mine, will thank you for it.
I also traded my prehistoric MacBook Pro for a less dated Dell XPS 13" laptop, after learning from many nomads that Apple repairs are very costly abroad. Apparently it's also difficult to find Apple-approved technicians in remote locations. But the crowning glory is that, at only 2.7 lbs, my new laptop's both lightweight and extremely portable.
Cellphones often get misplaced or broken while traveling (not to mention, they're a tempting target for pickpockets), so I bought a backup phone. I chose a Google Pixel 2, which takes great photos—and can be bought cheaply secondhand. Mine was $110. Plus it qualifies for attractive, low-cost international Google Fi phone plans too. Perfect for going out to bars or clubs at night, traveling on crowded buses, or venturing into sketchier neighborhoods. (International SIM cards will also protect us from the criminal roaming fees charged by service providers!)
The Real Challenge—Tying Loose Ends
Shopping, packing, booking accommodation, and developing local contacts—scouring expat groups online, as well as getting help from the IL team—are the fun parts of our prep work.
The real challenge is wrapping up the loose ends of a very long chapter of our lives, to embark on a journey of rediscovered freedom. Luckily, we began making some preparations about five years ago, when we downsized from a four-bedroom house to a two-bedroom apartment. We held more yard sales than we've each got fingers, donated hoards of booty to those in need, and stuffed a 14-yard garbage bin to the brim—twice. Then…we held an auction!
In the process, it became clear as country skies that "stuff " is the mortal enemy of freedom. To defeat that formidable nemesis you must purge, purge, and purge again. While it's every packrat's nightmare, it's truly a soul-cleansing experience. Trust us on that one.
If you plan to spend most of your life traveling, or ultimately move overseas—as we do—you do not need tons of possessions, kept in an unlived-in house in North America. The thought of still owning all that "stuff " just holds you back.
'Stuff' is the mortal enemy of freedom.
This time, Bev and I sold, purged, and donated half of our remaining possessions. The survivors are being shuffled off into storage. Turns out it was cheaper to rent 9'x17' office space than to pay for a similar-sized storage unit ($180 vs. $250). So with a 12-month lease and a handful of postdated checks provided, we're off to the races. After all, despite our temptation to purge everything for the sake of unabated freedom, there were some things, like photo albums and children's artwork, that are way too sentimental to toss out.
Sorting through the clutter, I even stumbled across a library book that was due for return on August 4, 1984! As I was dusting off my memorable backpack, I reflected upon how many times we've made plans, put them aside, then totally forgotten about them…just like this book. So I paused to return it—one day before it turned 37 years overdue. (They waived the late fee.)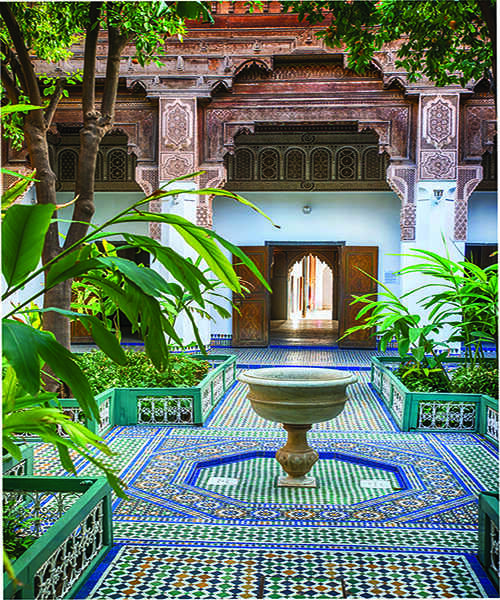 Am I Healthy Enough?
Now, if you've been following my column these past couple of months, you may be wondering: "Weren't you run over by a car and almost killed last year? Are you really up for this?" Well, despite my unbroken resolve and my eagerness to grasp at brass rings, I didn't sacrifice doing proper medical due diligence. (Anyone who's had a recent near-death experience should probably do the same before any long-term travel plans.) Thankfully, the only negative reaction received from my doctors was jealousy.
We were referred, however, to a travel vaccination clinic, where staff assessed risks associated with our itinerary, and suggested a couple precautionary vaccines. (Of course, we're already double-jabbed with Pfizer to make it past all COVID-related travel restrictions without mandatory quarantines.)
And since we'll be bouncing from country to country (without yet settling down), we'll definitely need reliable travel health insurance. We're shopping around now for the best in coverage and price… in that order. I'll keep you posted on our findings, as my IL reports continue.
By leaving the hectic, stressful North American lifestyle, I hope to say good riddance to blood pressure meds. But for now, there was some necessary hoop-jumping to fill eight months' worth of prescriptions. (Depending upon your insurer, a lot of paperwork—and a doctor's visit—could be involved, so don't wait until the last minute.)
As you can imagine, Beverley and I are crazily excited to begin our extended adventure. But major changes such as this are inevitably rife with stress. Not only have we pulled up many stakes, we've also simultaneously launched my youngest son to college. It's heartbreaking that I'll miss my eldest, 29-year-old, son's birthday by a week. And I'll miss my family—including my elderly mom—more than I can convey in words. But I'm very thankful for modern technology—Zoom, Skype, Facetime, and WhatsApp—that'll ensure we remain in close contact. (Likely more than we do now, oddly enough.)
Beverley's staying motivated by envisioning the welcoming sun rising brightly over the Costa del Sol…and exploring ancient Maya ruins in Central America. We know that everything worth achieving comes with hard work, perspiration, and determination. We've got that all covered.
I'll just be sure to pack some Tiger Balm too. I'm probably going to need it!
In the months ahead, David and Beverley will be exploring Europe and Latin America in search of their personal retirement paradise. They'll be touring Portugal's capital, Lisbon, and the Algarve coast. They'll visit Spain, British-governed Gibraltar, and even cross the water to Morocco. Then it's back across the Atlantic to investigate retirement havens in Mexico, Guatemala, and Belize. Stay tuned to International Living to follow their journey.
Previous
Next