---
Mekong Moonshine in Laos
When in Luang Prabang, Laos, there are a few requisite must-dos; stroll along the Mekong, sit in a French café and watch the young monks pass by in their orange robes and, of course, explore the temples.
"But across the street from the Wat Phonxay, a temple near the river, tucked in between cafés, traditional guesthouses, and artisan shops, you'll find the moonshine man of Luang Prabang," says IL Southeast Asia Correspondent, Kirsten Raccuia.
The man in his early 60s is dressed in camo from cap to shoes. He sits like a proud papa next to four-liter jars of his homemade hooch, just waiting for the tourists to come in for a shot.
Every country has its type of local moonshine, but in Laos it comes with animals inside.
"A cobra, a scorpion, a millipede, a frog, and sometimes all in one batch. I'm sure I saw mice and a few birds smashed inside a jug, although he wouldn't admit to it.
"For 5,000 kip or 61 cents, he'll dip a (mostly) clean shot glass into the creature-filled concoction and draw out a yellowish liquid he swears tastes delicious and is good for every ailment on the planet. It's hard to believe it could be good for your health when it smells like rubbing alcohol.
"If, like me, you're too disturbed by the look of it to taste the firewater, you can snap a pic for 2,000 kip or 24 cents," says Kirsten.
A Very Musical Graduation
If you find yourself in Coimbra, Portugal, from May 8 to May 13, you may think you've stumbled onto a rehearsal for the musical A Chorus Line.
Throngs of cane-carrying students wearing top hats will parade through the city and ride on decorated floats from the Alta—where the University of Coimbra, founded in the 13th century, sits high above the city—to the low area, or Baixa, near the Mondego River. Participants often hand out cups of beer as they pass by, and carry placards with criticisms of certain teachers.
The parade marks the end of the academic year and beginning of preparation for final exams. One highlight is the Queima das Fitas, when students burn their ribbons—grelos. The grelos' colors represent different university faculties (red for Law, yellow for Medicine, etc.).
"Planning to attend the party? Don't miss the fado serenades by students in traditional black-caped garb at the Sé (Old Cathedral)," writes IL Portugal Correspondent Tricia Pimental. "And don't forget to wish the graduates good luck: They'll turn over their walking stick for you to tap their hat three times."
Condors in Ecuador's Andes
In Ecuador you'll find majestic views almost anywhere you turn. But one of the most inspiring sights is high above the city of Otavalo at Parque Condor. From an amphitheater that looks out over the valley, you can watch birds of prey, including bald eagles and falcons, taking flight through the Andes Mountains.
Parque Condor is a rescue and rehabilitation center for birds that have been injured, orphaned, or captured illegally. The park itself is beautifully maintained, with cobbled walking paths among the bird habitats. And each day there's a live show at which several birds fly free for a time to build their strength and stretch their wings.
"The highlight of the park for me was seeing massive Andean condors and the endangered Harpy eagles up close," says IL Ecuador Highlands Correspondent Wendy DeChambeau. "But there are many other birds on site like American kestrels and several species of owls. And the folks who manage the place are often on hand to answer questions and tell you about their important work."
The park sits three miles outside Otavalo, and the entrance fee is $4.50 a person.
Peru's Witches' Market
The Central Market in Peru's northern coastal city of Chiclayo has more to offer than your normal assortment of fresh fruits, vegetables, fish, and meats. Stray from the main part of the market and you will run into the Mercado de Brujos, commonly known as the Witches' Market.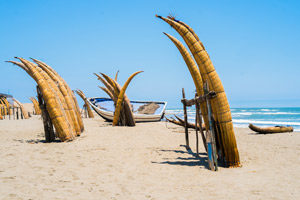 Here you'll find a wide variety of strange and fascinating items for sale by local herbalists and shamans. Along with items as diverse as assorted herbs, dried snakes, and monkey skulls, there are also hallucinogenic powders and drinks at budget prices.
"You can buy San Pedro cactus for $10 to $15, depending on whether it is in powdered or liquid form," says IL Peru Correspondent Steve LePoidevin, who visited the market on his recent trip to northern Peru. "This ancient, native Peruvian medicine is said to enliven the body, mind, and spirit.
"Ayahuasca, a strong hallucinogenic concoction, is also available. But we were told that, along with uncomfortable side effects, you might have awful dreams, fights with big black snakes, and possibly a chat and a cure with the jungle spirits.
"A safer alternative is baño de florecimiento, which cleans the mind and wards off negative energy."
Fortunately, northern Peru has more to offer visitors (and expats) than witches' markets and bizarre concoctions. Get Steve's full take on this area here.
The Airport Jacket
Excess baggage fees rank high among travelers' pet peeves.
But now Australian company, Juice Promotions Australia, has come up with the solution, the "Airport Jacket."
This coat has 14 deep pockets in which you can carry 15 kilograms' (33 pounds) worth of items.
All told, it can hold two laptops, an iPad, two pairs of shoes, a pair of jeans, five t-shirts, a sweater, and a camera. The jacket is water resistant, and also comes with a carry on-size duffle bag for its $183 asking price.
Granted, it probably won't be too comfortable to wear. And you certainly won't win any fashion contests. But who knows, it might come in handy if you want to skip the lines at baggage claim.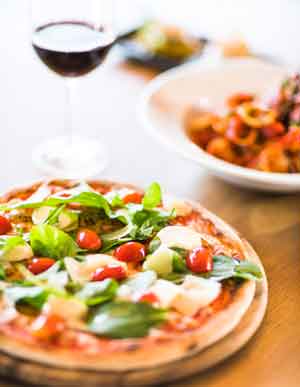 The Best Time for Italian Wine
Italian wine is tasty at any time of year. But a great way to sample wine and visit the vineyards is the annual Open Cellars weekend from May 27 to May 28, when wineries throughout the country open their doors for two days of tasting and fun.
"There is plenty of good wine flowing, regional foods to sample, and often music and dancing to go along with it," says IL Italy Correspondent Valerie Schneider. "You can tour the winery facility, walk among the vines, talk to the vintners, and enjoy a good time in the countryside soaking in the sun and the camaraderie."
For a list of participating wineries, see: Movimentoturismovino.it/en.
Bilingual Panama
With its friendly locals and large population of North American expats, Panama is already one of the most welcoming countries in the world for retirees. And it's about to become even better.
Panama's government is teaming up with Tulane University in Louisiana in one of the biggest language initiatives ever attempted. The goal: to make Panama 100% bilingual in a single generation.
Thanks in part to the Panama Canal, English is already widely spoken. "But we're talking members of the international community and locals who went to private school," says IL Panama Editor Jessica Ramesch. "English is mandatory in public schools, but teachers aren't equipped to teach it."
With the new program, all English teachers get to attend eight-week programs in the U.S., Canada, or England. Looking ahead, this will make it even easier for English-speaking expats to retire comfortably in Panama.
"What's clear right now is that Panama is progressive," says Jessica. "Locals like meeting foreigners and are eager to practice their English. It's a fun, welcoming atmosphere."